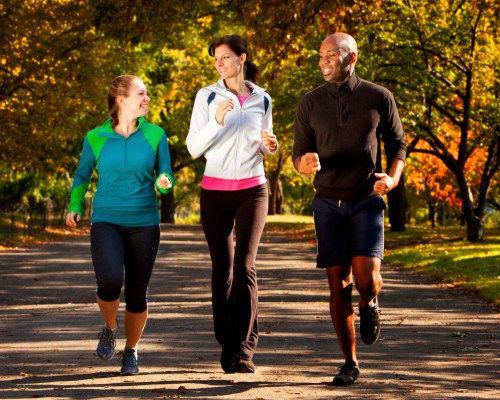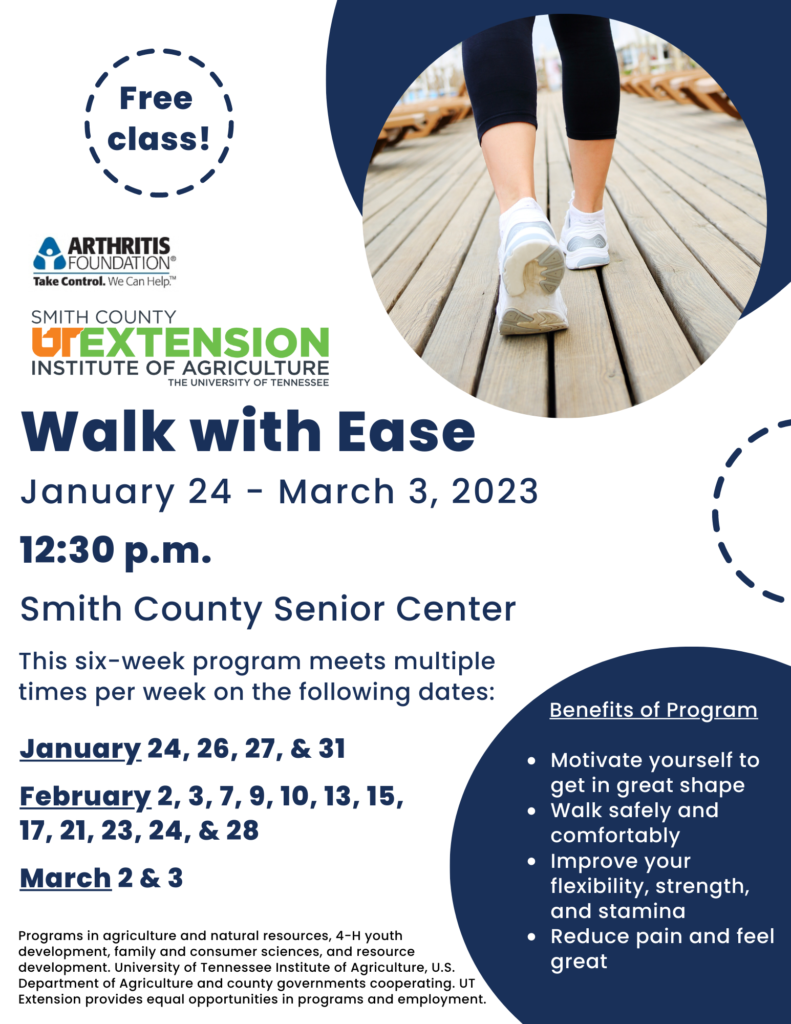 Arthritis is the cause of disability for one in five adults and 300,000 children. The Arthritis Foundation (arthritis.org) is dedicated to raising awareness and reducing the intolerable impact of this serious and painful disease, which can severely damage joints and hinder people from living life to the fullest.
Walk with Ease is a free Arthritis Foundation fitness program that can reduce pain and improve overall health. If you can be on your feet for 10 minutes without increased pain, you can have success with the Walk with Ease program. Benefits of the program include:
Motivating yourself to get in great shape
Walking safely and comfortably
Improving flexibility, strength, and stamina
Reducing pain and feeling better
Studies by the Thurston Arthritis Research Center and the Institute on Aging of the University of North Carolina have shown that Walk with Ease reduces pain, increases balance and strength, and improves overall health.
Starting January 24, 2023, Mary Draper will be offering Walk with Ease at the Smith County Senior Center. Each session will begin at 12: 30 p.m. and will include a health-related discussion and a self-paced group walk. Our one-hour classes will meet three times per week for six weeks and are designed to be relaxing and enjoyable.
Sessions will take place on January 24th, 26th, 27th, & 31st, February 2nd, 3rd, 7th, 9th, 10th, 13th, 15th, 17th, 21st, 23rd, 24th, & 28th, and March 2nd & 3rd.
There is no cost to participate.
For more information on the Walk with Ease program, contact Mary Parker Draper at the UT Extension office at 615-735-2900.
Programs in agriculture and natural resources, 4-H youth development, family and consumer sciences, and resource development. University of Tennessee Institute of Agriculture, U.S. Department of Agriculture and county governments cooperating. UT Extension provides equal opportunities in programs and employment.