Families are our main focus in FCS program in Smith County. We offer everything from exercise programs for better health, nutrition, financial management classes, co-parenting classes for divorcing parents with minor children, Diabetes Self-Management Courses, Arthritis Education Programs, and more. Call our office for a complete list of our offerings.
Canning College – June 15 & 16, 2021
First Baptist Church Gordonsville | Cost: $20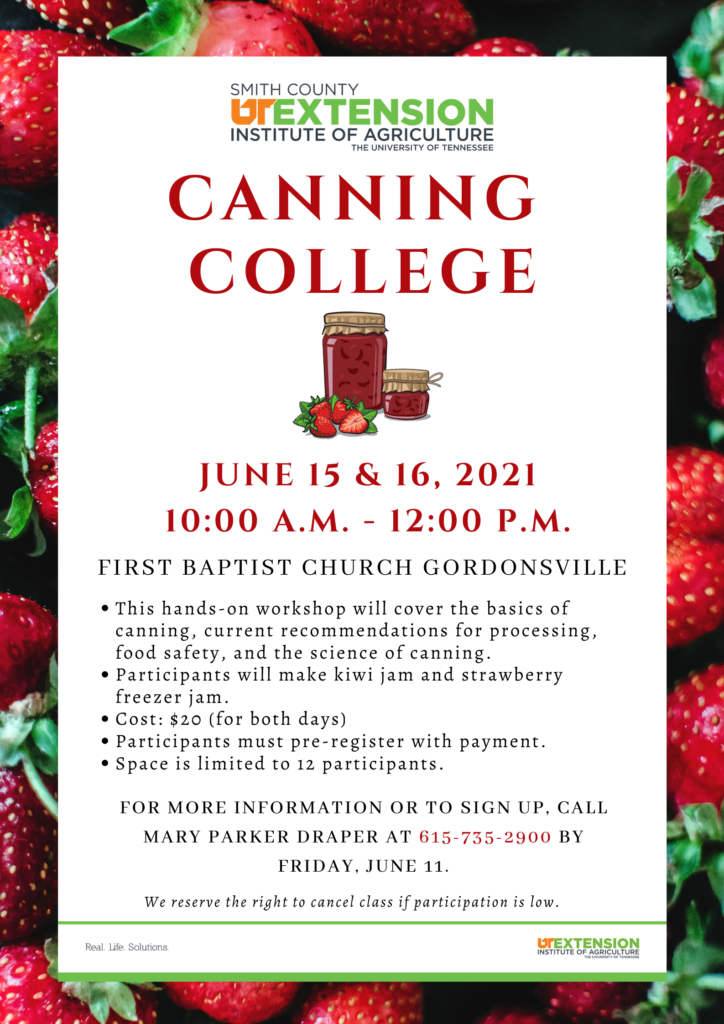 Join us for our 2021 Canning College! This hands-on workshop will teach participants the basics of canning, the science behind canning, current recommendations for processing, and food safety. Call 615-735-2900 to sign up today.
Family and Consumer Science Programs and Information
Contact Information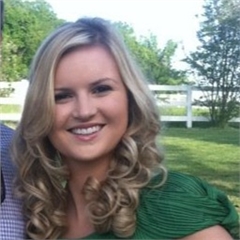 Agent: Mary Draper
Extension Agent II
Phone: 615-735-2900
Email: mparke33@utk.edu