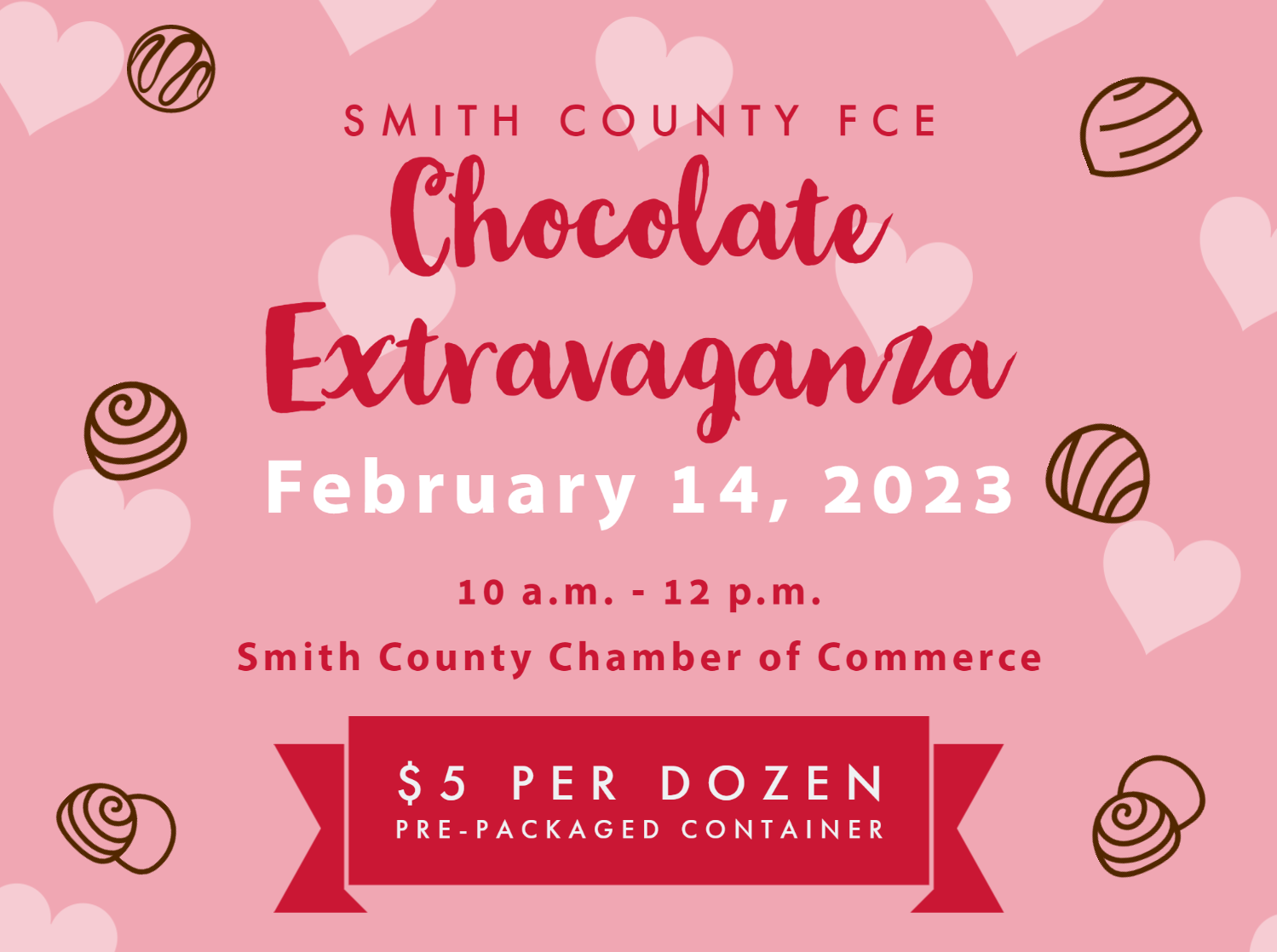 It's almost time for Smith County FCE's annual Chocolate Extravaganza! The Chocolate Extravaganza will be held on Tuesday, February 14, 2023 from 10:00 a.m. to 12:00 p.m. at the Smith County Chamber of Commerce.
This year, Smith County FCE will be offering a variety of homemade chocolate goodies pre-packaged by the dozen! Each container will cost $5.
Come to the Chamber this Valentine's Day and grab a treat for you or your special someone!
Proceeds from the Chocolate Extravaganza will benefit the Smith County Rescue Squad and FCE projects in Smith County.
If you have any questions, please call the UT Extension Office at 615-735-2900 or email Mary Parker Draper at mparke33@utk.edu.