4-H encourages diverse groups of youth to develop their unique skills and talents to the fullest potential. Young people participate in 4-H through clubs, special interest groups, after-school programs, camps, and many other activities. "Learning by doing" through hands on activities and community involvement empowers 4-H'ers to develop and strengthen life skills.
Contact Information
Rachel Anne Petty
Extension Agent I, Smith County
Responsible Area(s)
4-H Youth Development
---
4-H Newsletter & Calendar
---
Monthly Contests
November – Public Speaking Contest (Public Speaking Worksheet)
February – Piggy Bank Contest
March – Demonstration Contest (4th & 5th)
March – Interactive Exhibit Contest (6th, 7th, & 8th)
---
Smith County 4-H Handbook
---
What's Happening in Smith County 4-H?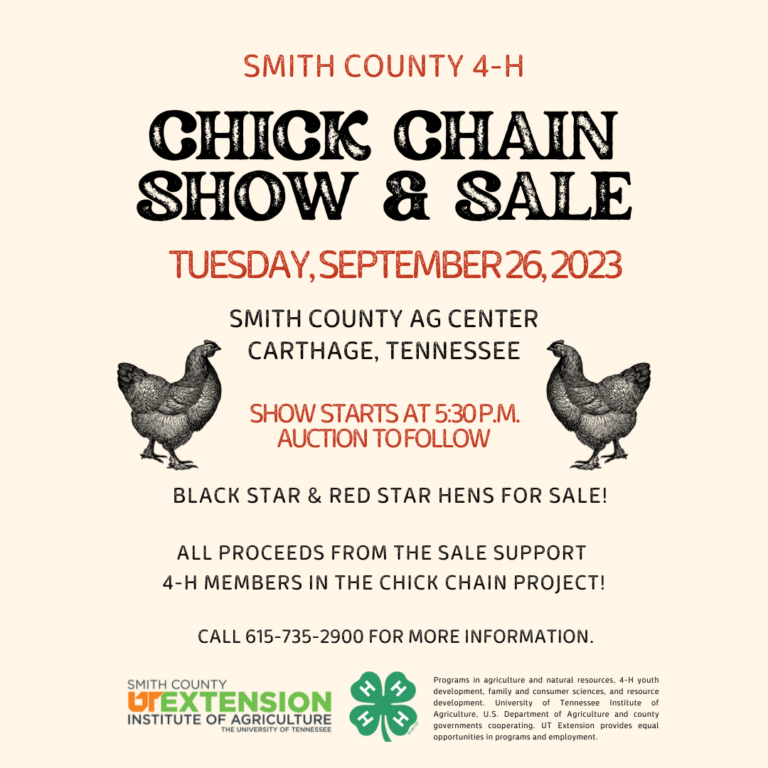 We hope you can join us at the Annual Smith County 4-H Poultry Show & Sale on Tuesday, September 26, 2023, at 5:30 p.m. at the Smith County Ag Center.…