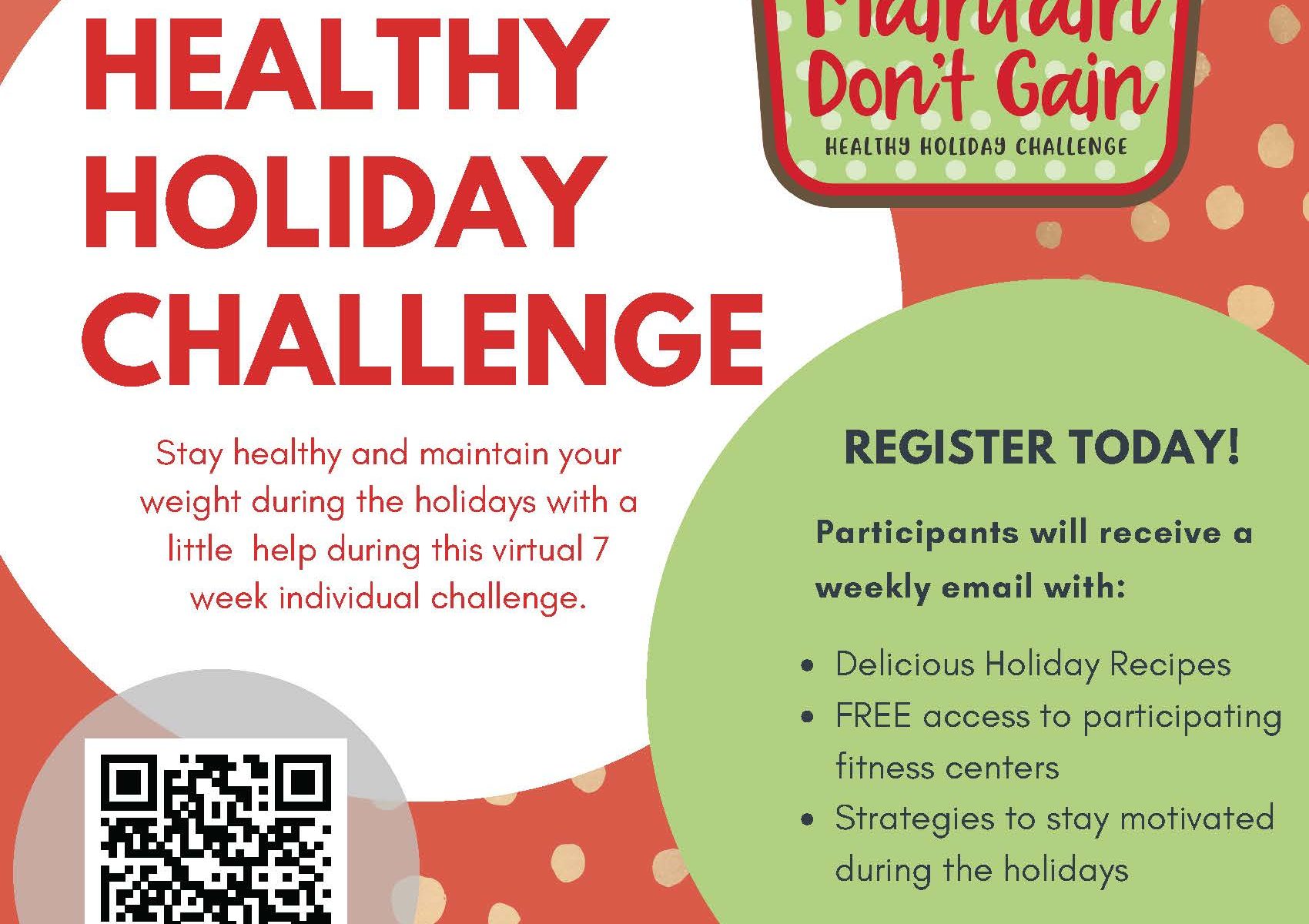 The average person puts on some extra pounds in the weeks between the Thanksgiving holiday and the New Year. Unfortunately, weight gained in this short period may take six months or more to lose, and if you had already been trying to shed a few pounds, putting on that holiday weight can really give you the blues.
Take heart. Adding pounds during the holidays is not inevitable. You can enjoy your holiday meals and still face that scale with pride by the New Year. One way you can do that is by moving your resolution date up two months and making a November Resolution to "Maintain, Don't Gain" this holiday season.
Consider these resolutions:
Make physical activity a part of your daily life. A major contributor to weight gain during holidays is sedentary living. Holiday schedules are tight and exercise schedules are often sacrificed to make time. Don't make that trade-off this year and pledge to keep moving.
Prioritize healthy living. Dietitians agree that the best way to manage weight is to modify eating habits in such a way that you never feel deprived. Choose foods that you actually enjoy that are also lower in fat, sugar, and calories.
Feel free to fill your plate at holiday feasts, but select fresh fruits, salad greens, and filling veggies instead of sugary desserts, fried foods, mountains of breads, or starchy entrees. You can still eat the "other" foods you enjoy but take a smaller portion.
Resolve to maintain and don't gain and you'll have no regrets come January 1st. Plus, maintaining a stable, healthy weight has many health benefits including managing and preventing type 2 diabetes, hypertension, and heart disease.
If you're ready to take the Maintain, Don't Gain pledge, register for the free Maintain, Don't Gain Healthy Holiday Challenge now through November 13th at https://TINY.UTK.EDU/MDG2022. Join me and UT Extension as we embark on a healthy holiday journey!
The Maintain, Don't Gain Healthy Holiday Challenge begins November 20th and runs through January 7th. The challenge offers tips about how you can prevent weight gain and stay fit during the busy holiday season. Each week during the challenge, you will receive one email message that will help you to survive and thrive in spite of all the temptations to overeat and be inactive.
Participants also get free opportunities at Smith County Fitness Center just for signing up. The free opportunities end Jan. 7th.
For more information on free fitness opportunities associated with the Maintain, Don't Gain Healthy Holiday Challenge or any other questions, contact Mary Draper, Family and Consumer Sciences Extension agent for UT Extension in Smith County. Mary may be reached at 615-735-2900 or mparke33@utk.edu.