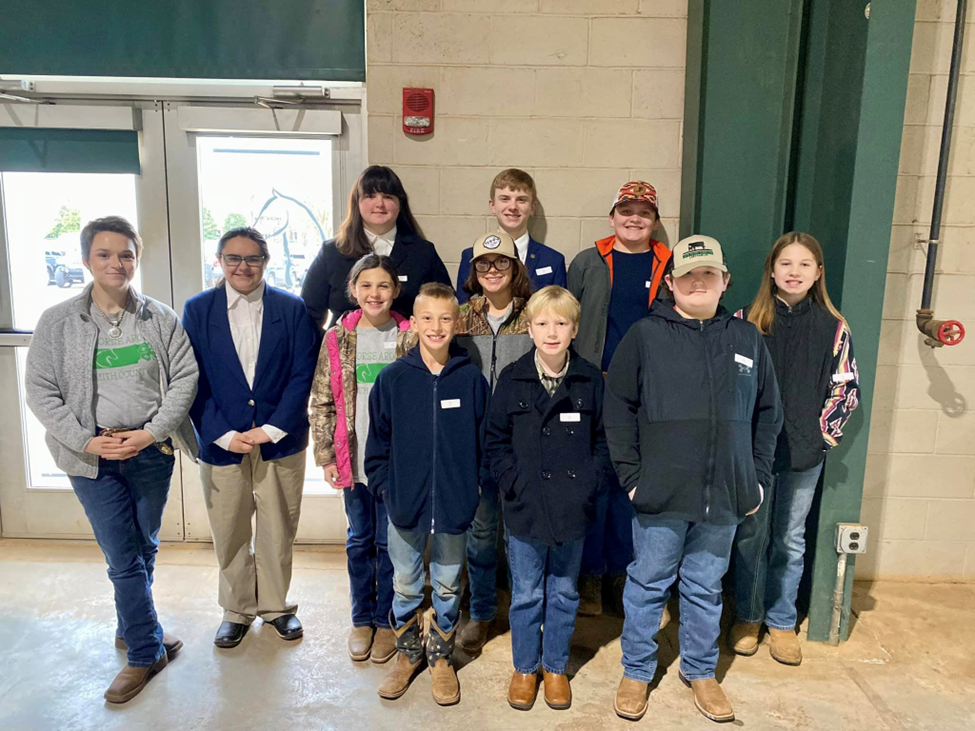 The Smith County 4-H Horse Judging Teams competed in the Central Region Horse Judging Contest on March 13, 2023, at the Miller Coliseum in Murfreesboro. Ten 4-H'ers from our active horse project group successfully participated in this contest.
The horse judging contests involve two parts: first, you must place each animal in a class, and then 9th – 12th grade 4-H'ers must be able to orally defend that placing by giving a set of reasons to a judge. Smith County had individuals competing in all three age divisions.
The Senior High (9th-12th graders) team was 10th graders Gabe Harville, Kynlee Davis, and Cheyenne Ricketts.
The Junior High (6th – 8th graders) team was 6th grader Tana Harville, 7th grader Turner Harville, and 8th grader Addison Daniels.
The Junior (4th & 5th graders) team was 4th graders Steven Scalzo, Paisley Daniels, Clay Driver, and 5th grader Jay Driver.
The Junior team placed 5th out of 27 teams with Clay Driver placing 10th individually. Gabe Harville placed 5th in Reasons and was 8th overall in the Senior Division. All Smith County 4-H'ers performed exceptionally well and we are proud of their hard work and commitment!
The 4-H Horse Program helps youth to develop communication skills, make decisions based on facts and observations, compete with a sportsmanlike attitude, and develop self-confidence. For more information about the horse group or any of our 4-H activities, please call 615-735-2900.
The 4-H Youth Development Program delivers programs through cooperative efforts of the University of Tennessee, Tennessee State University, and public and private sector volunteers. 4-H is a community of young people across America who are learning leadership, citizenship and life skills. 4-H educational programs are offered to all youth, grades 4-12, on an age-appropriate basis, without regard to race, religion, color, national origin, gender, sexual orientation or disability.