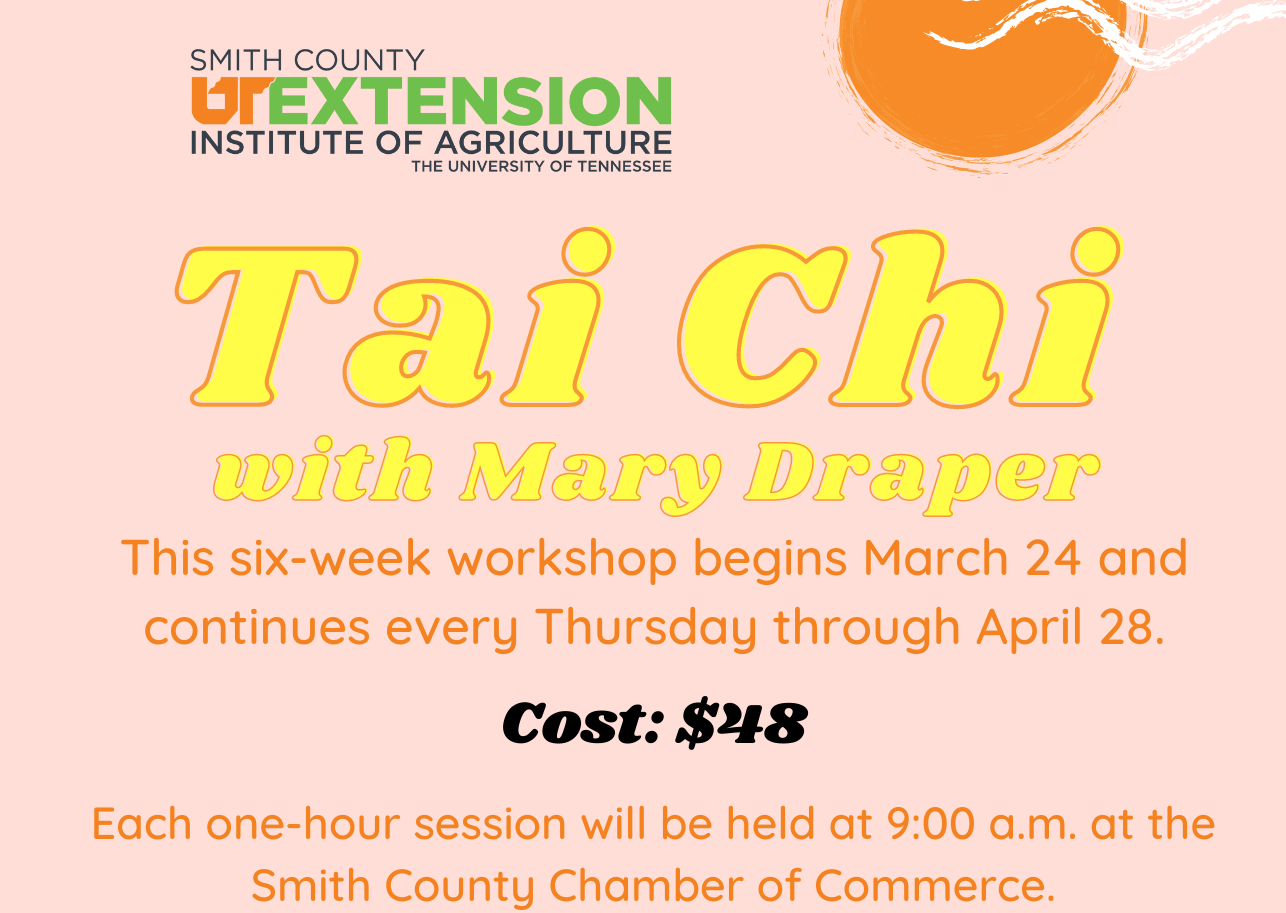 Family & Consumer Sciences Agent Mary Parker Draper will be offering a six-week, one-hour Tai Chi workshop starting Thursday, March 24, 2022, and continuing every Thursday through April 28. The workshop will be held at the Smith County Chamber of Commerce from 9:00 a.m. until 10:00 a.m. each week.
Tai Chi from the Arthritis Foundation is designed for individuals with or without arthritis, rheumatic diseases, or related musculoskeletal conditions primarily characterized by diffuse muscle pain, decreased muscle strength, and fatigue. Individuals with very mild illness, minimal joint involvement, or an inactive daily routine might find the program challenging. Some generalized muscle soreness or feeling tired from increased activity may be likely.
The Program's Demonstrated Benefits Include:
Decrease in pain and stiffness of joints
Improved daily physical functioning
Improved balance leading to decrease in falling
Improved abdominal muscle strength
Improved flexibility
Increased confidence in one's ability to exercise
All ages are welcome.
The cost for this workshop is $48. Call the UT Extension Office at 615-735-2900 to register today! The deadline to register is March 18th.