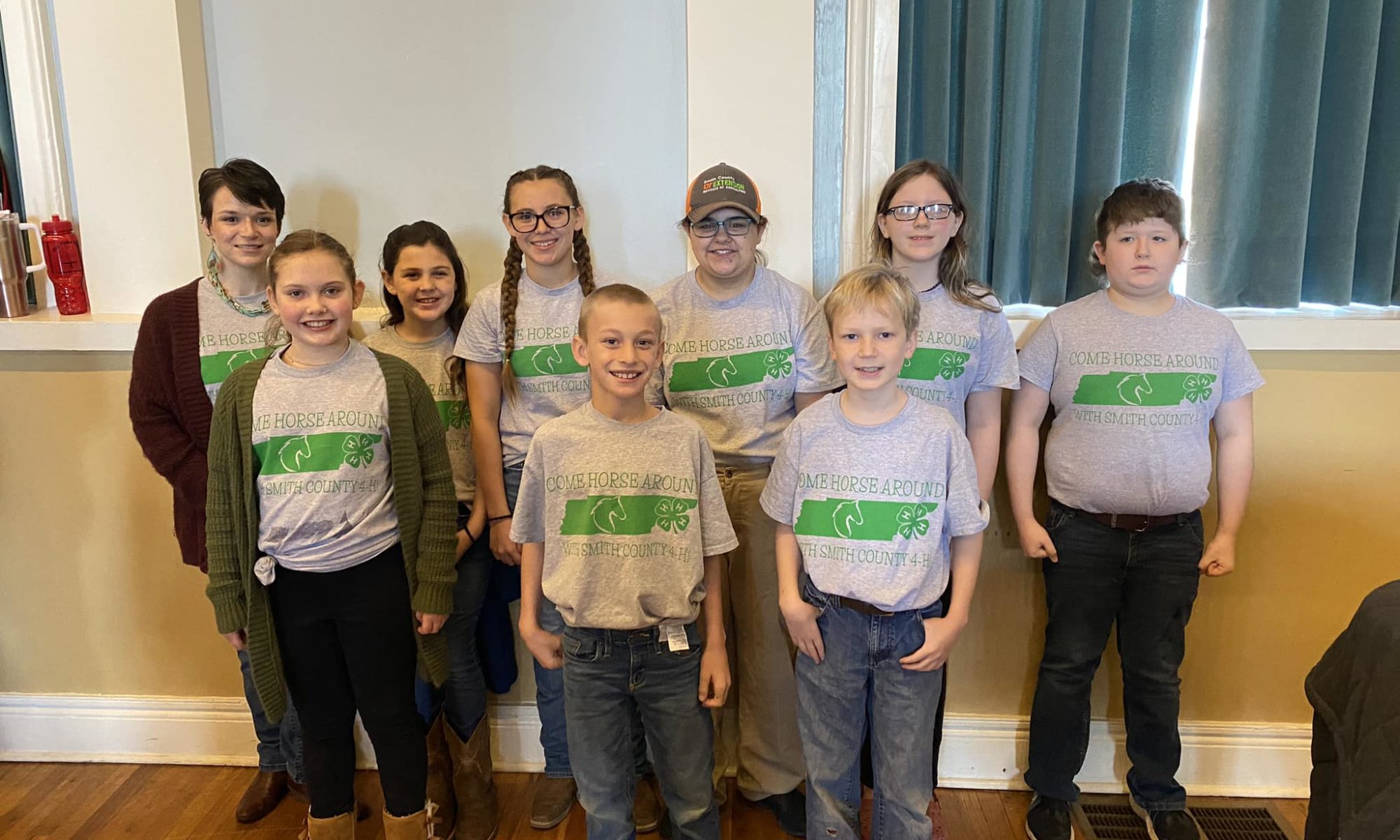 Eight Smith County 4-H members recently competed in the Central Region Hippology Contest held at Cumberland University on Saturday, January 21, 2023.
The Hippology Contest allows 4-H youth to demonstrate skills they have learned in equine science, horse judging, and identification of horse-related tack, feeds, health, anatomy, and equipment. In Hippology, 4-H members are given a written exam and identification slides and must judge two horse judging classes.
In the Junior Division, Oakley Lawrence, Paisley Daniels, Jay Driver, Clay Driver, and Steven Scalzo competed.
In Junior High, Addison Daniels and Anna Arnold competed.
In the Senior High Division, we were represented by Kynlee Davis.
We would like to especially thank our coaches, Caitlin Rossington and Catherine Chapman, for the hard work they put into getting our 4-H'ers prepared. We are so proud of how well these young people represented Smith County 4-H!
If you would like more information on how to participate in Hippology or any other 4-H activities, contact the UT Extension office at 615-735-2900.