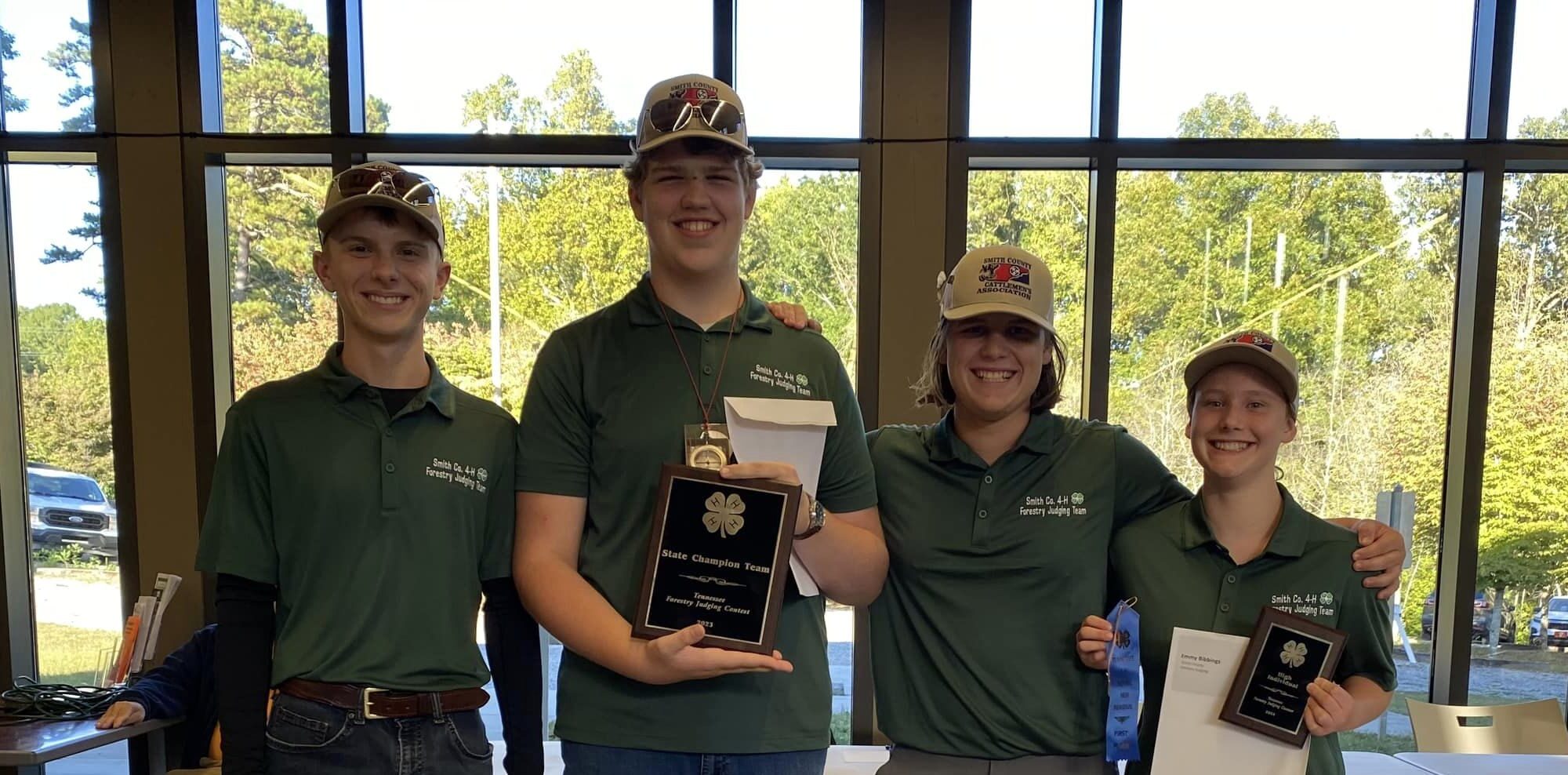 The Smith County 4-H Forestry Judging Team can officially say that they have a State Championship title under their belt!
Our team, made up of Senior High 4-H'ers Easton Bibbings, Emmy Bibbings, Gabe Harville, and Owen Meeks, traveled to the UT Arboretum in Oak Ridge, Tennessee, on October 7, 2023, to compete against other 4-H Forestry Judging teams from across the state at the University of Tennessee's annual Fall Judging Day. The team qualified for this contest by placing 1st at the Central Region contest on September 12, 2023.
A total of six teams competed at the state level by testing their forestry knowledge in several different areas: tree identification, wood identification, insect and disease identification, compassing and pacing, and tree measurement. The contest culminated in a forest evaluation plan that the whole team was responsible for putting together.
The competition was tough, but Smith County ultimately emerged victorious. When our group came back from their forest evaluation at the end of the contest, they were all walking in a line, proudly holding their Biltmore sticks, and grinning from ear to ear. As it turns out, those were the smiles of state champions!
In addition to their 1st place team win, Emmy Bibbings was also the 1st place High Individual at the contest. Owen Meeks placed 6th, Easton Bibbings placed 7th, and Gabe Harville placed 11th overall.
We are so incredibly proud of this team and all of the hard work and time they have devoted in order to excel at this level of competition. As a result of their win, they will travel to represent Tennessee at the National 4-H Forestry Invitational in West Virginia this summer!
We also want to say a special thank you to our extremely dedicated volunteer Forestry Judging coaches, Carson Meeks and Spencer Meeks. We couldn't have done it without them!
For further information relating to Forestry Judging or any other 4-H activities, events, and projects, please contact Rachel Petty in the Smith County office of the University of Tennessee Extension at 615-735-2900.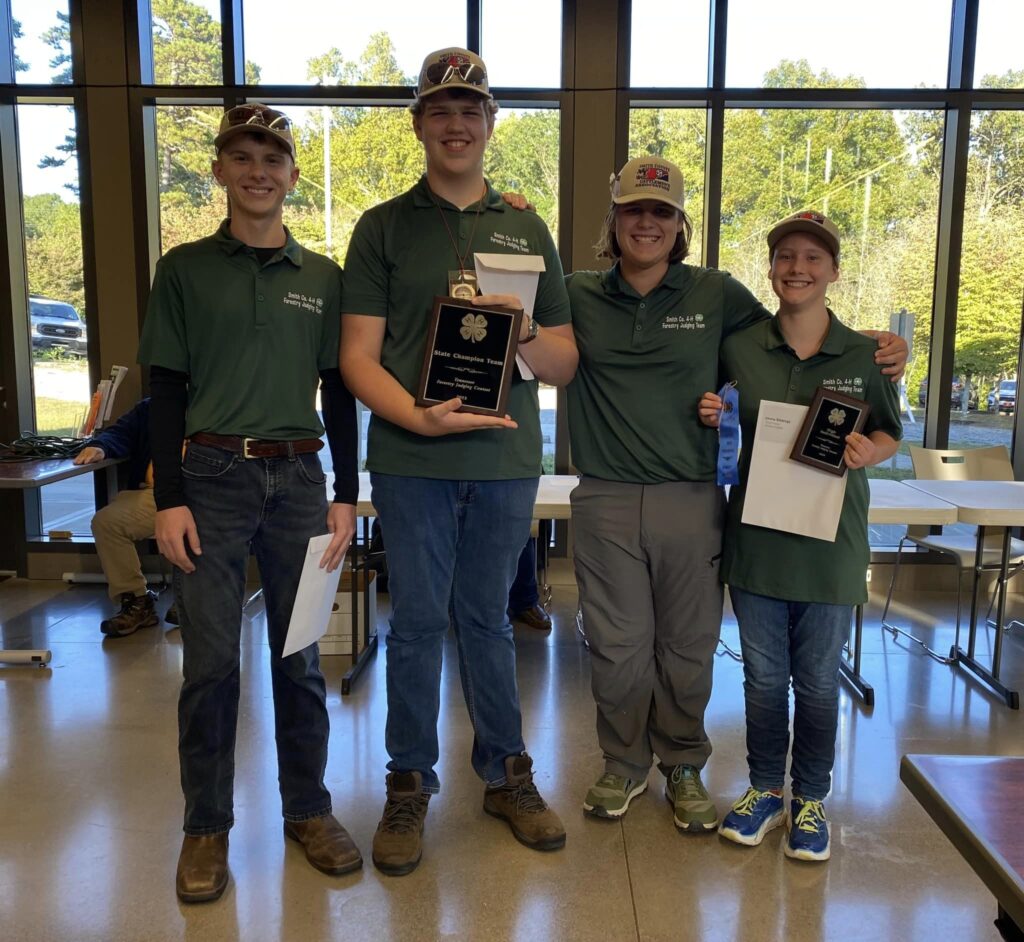 L to R: Gabe Harville, Owen Meeks, Easton Bibbings, and Emmy Bibbings