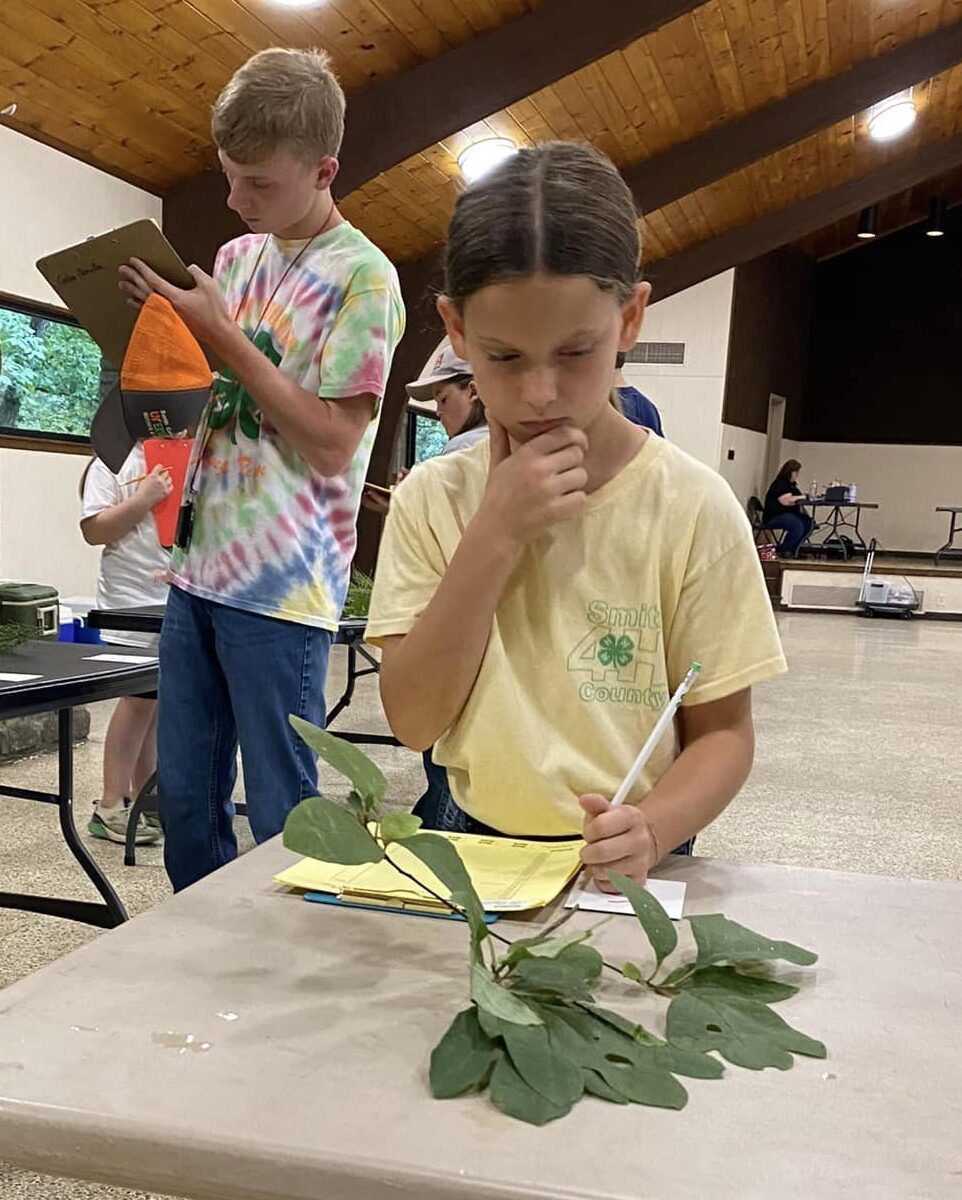 If you stopped by the Smith County Ag Center on certain afternoons throughout August and September, you might have seen students outside measuring trees with Biltmore sticks, carefully studying leaves to determine what kind of tree they came from, brushing up on their knowledge about common insects and diseases, or walking in a straight line beside a measuring tape to calculate their pace.
These skills and more are what our Smith County 4-H Forestry Judging participants learn as they practice with us to compete in the Central Region Forestry Judging contest.
This year's regional contest was held on Tuesday, September 12, 2023, at Cedars of Lebanon State Park. Smith County was represented by thirteen outstanding 4-H'ers, and all thirteen came away from the contest with an award of some kind.
Our Senior High Team A, made up of Gabe Harville, Easton Bibbings, and Owen Meeks, placed 1st in the Senior High Division and will qualify to move on to the State Forestry Judging Contest in October. Our Senior High Team B, made up of Emmy Bibbings, Kynlee Davis, and Caleb Hensley, placed 4th. Individual Senior High awards went to Easton Bibbings (5th), Owen Meeks (4th), Emmy Bibbings (3rd), and Gabe Harville (2nd).
Our Junior High Team, made up of Presley Claywell, Turner Harville, Tana Harville, and Owen Kilcher, placed 1st in their division. Jay Driver also competed as a Junior High individual. Individual Junior High awards went to Jay Driver (9th), Turner Harville (3rd), Tana Harville (2nd), and Presley Claywell (1st).
We had two Junior individuals compete with us, as well. Josie Harville placed 6th and McCall Kemp placed 4th in the Junior Division.
We are so proud of our Forestry Judging group for their hard work and dedication!
For further information relating to Forestry Judging or any other 4-H activities, events, and projects, please contact Rachel Petty in the Smith County office of the University of Tennessee Extension at 615-735-2900.
The 4-H Youth Development Program delivers programs through cooperative efforts of the University of Tennessee, Tennessee State University, and public and private sector volunteers.  4-H educational programs are offered to all youth, grades 4-12, on an age-appropriate basis, without regard to race, religion, color, national origin, gender, sexual orientation, or disability.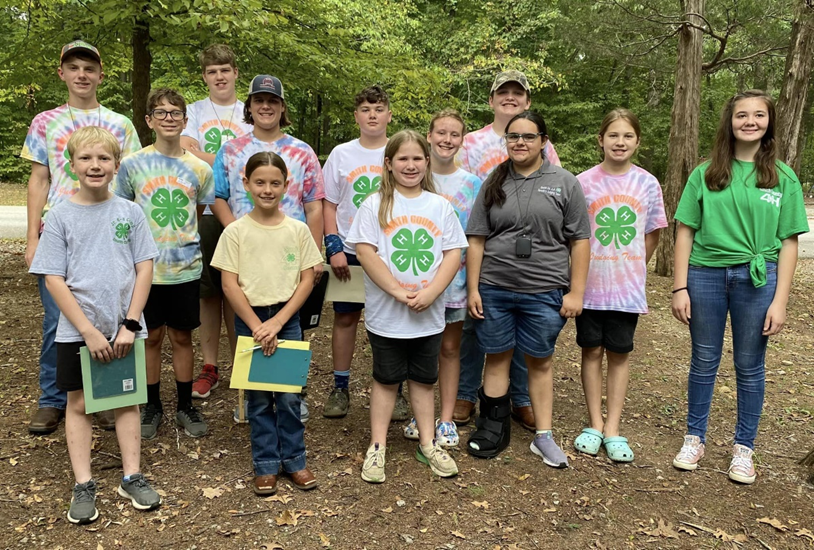 Back Row (L to R): Gabe Harville, Owen Meeks, Turner Harville; Middle Row (L to R): Owen Kilcher, Easton Bibbings, Caleb Hensley, Emmy Bibbings; Front Row (L to R): Jay Driver, McCall Kemp, Josie Harville, Kynlee Davis, Tana Harville, Presley Claywell