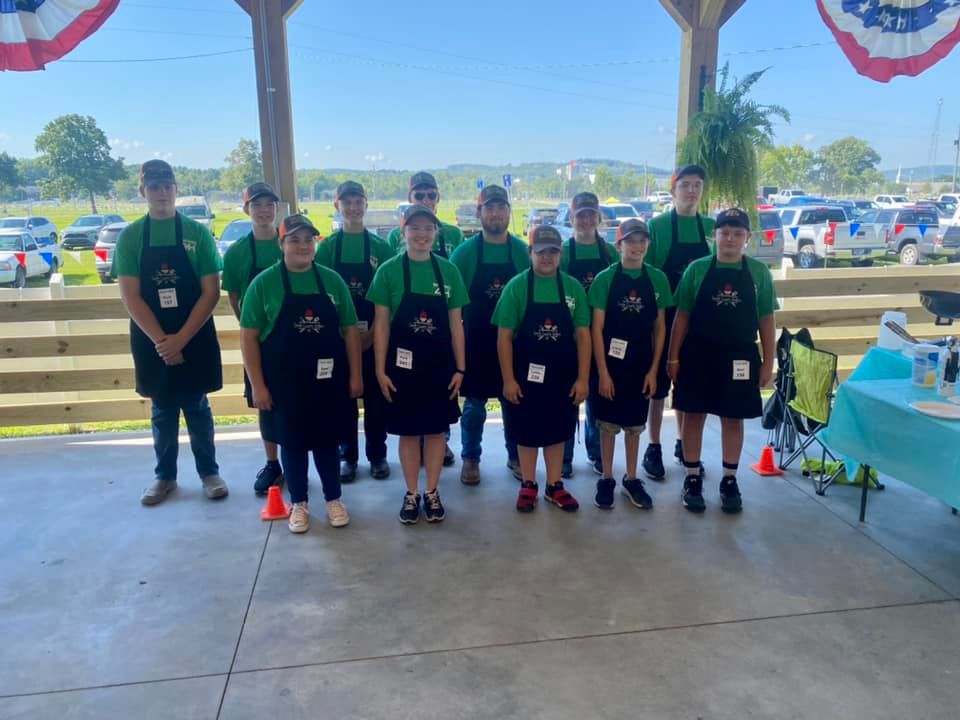 Smith County 4-H Members recently had an opportunity to test their skills on the grill in the Central Region GrillMaster Challenge. This year's event was held at the Wilson County Fairgrounds on Thursday, August 18, 2022. Over 140 Jr. High and Senior High 4-H members from across Middle Tennessee competed.
This event involves youth learning about safety when starting fires, developing their own recipes for flavoring meat, and utilizing safety measures while cooking. Participants can only cook with charcoal grills and are responsible for selecting their own cuts of meat. There are four different divisions, which include poultry, beef, lamb, and pork, that contestants can choose to compete in. The event is timed, with participants having two hours to grill their meat and present it to the judges. Contestants are judged on how safely and efficiently they start their fires, how creative their recipe is, and on the appearance and taste of their final product.
Smith County 4-H was represented in the Jr. High Division by Owen Meeks, Robert Purtee, Levi Ferrell, and Caleb Hensley. In the Senior High Division, Abby Malone, Bryson Cripps, Erin Hensley, Gabe Harville, Kynlee Davis, David Ferrell, Abby Purtee, and Carson Meeks competed.
Caleb Hensley and Levi Ferrell placed 7th, Robert Purtee placed 5th, and Owen Meeks placed 2nd individually. Their Jr. High team placed 3rd overall.
In the Senior division, Abby Malone placed 10th, Bryson Cripps placed 6th, and Gabe Harville placed 1st individually.
We are so proud of our competitors for the hard work and effort they put into this contest, not to mention the talent and skill they showed in grilling.
The 4-H Youth Development Program delivers programs through cooperative efforts of the University of Tennessee, Tennessee State University, and public and private sector volunteers.  4-H is a community of young people across America who are learning leadership, citizenship, and life skills.  4-H educational programs are offered to all youth, grades 4-12, on an age-appropriate basis, without regard to race, religion, color, national origin, gender, sexual orientation, or disability.