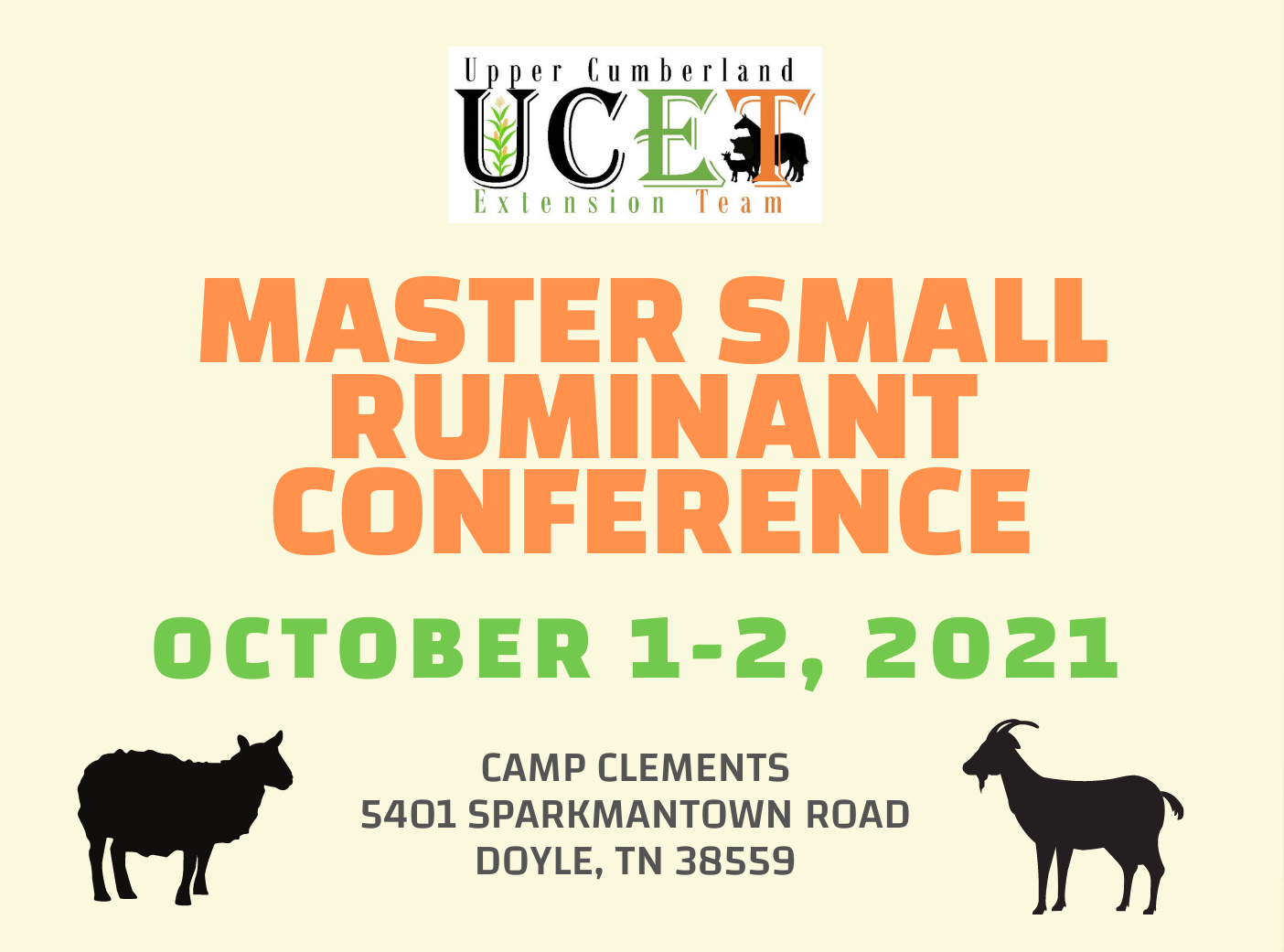 Join UT Extension Smith County for the 2021 Upper Cumberland Master Small Ruminant Conference, to be held at Camp Clements in Doyle, Tennessee, on October 1 & 2. Topics include value-added products and selling retail meat, grading market animals, lamb and kid management, genetics and selection, farm tours, and more!
The registration fee is $25 to attend, or $75 for those needing Master Small Ruminant Producer Certification.
Registration form and fees are due by Friday, September 17. Please make checks payable to UT Extension. Mail or bring the completed registration form to:
UT Extension Smith County
125 Gordonsville Highway, Suite 300
Carthage, TN 37030
For more information, contact Chris Hicks at 615-735-2900 or cbhicks@utk.edu.