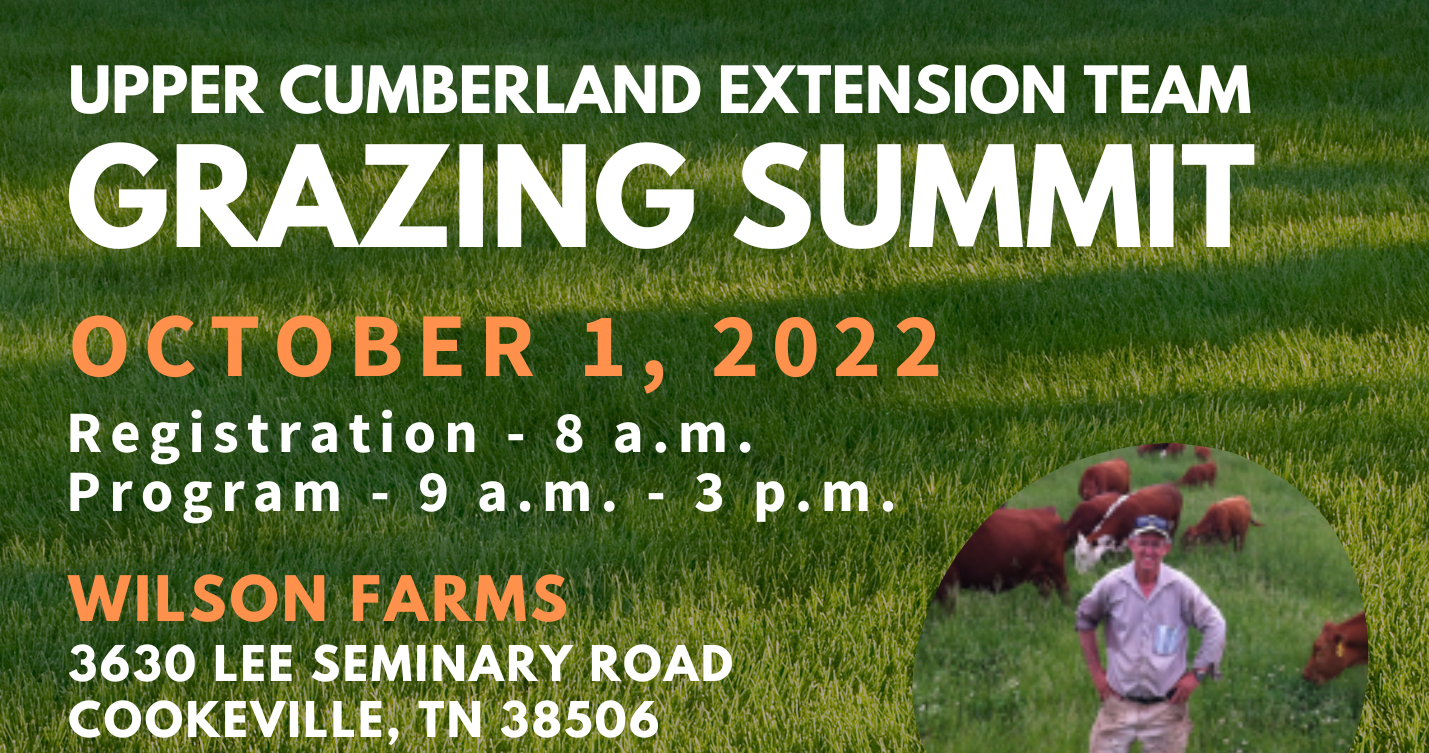 The Upper Cumberland Extension Team has been busy planning something exiting for farmers across the Upper Cumberland and beyond! The Upper Cumberland Grazing Summit will be held on Saturday, October 1, 2022, at Wilson Farms, located at 3630 Lee Seminary Road in Cookeville, TN 38506.
Greg Judy from Rucker, MO will be with us to discuss a variety of grazing and forage management topics. Known as "The Regenerative Rancher" on his popular YouTube channel, Greg is a highly sought-after speaker and author.
Registration will begin at 8:00 a.m. and the program will be from 9:00 a.m. – 3:00 p.m. The Upper Cumberland Grazing Summit will be hands-on in the pasture.
You can also earn Master Beef credits by attending this event!
Early bird registration for the Grazing Summit is $25 if you register before September 16. After September 16, the registration fee increases to $50. To register, fill out a registration form and bring it to the UT Extension office. You can also register and pay online at tiny.utk.edu/grazingsummit.
Click here to download the registration form.