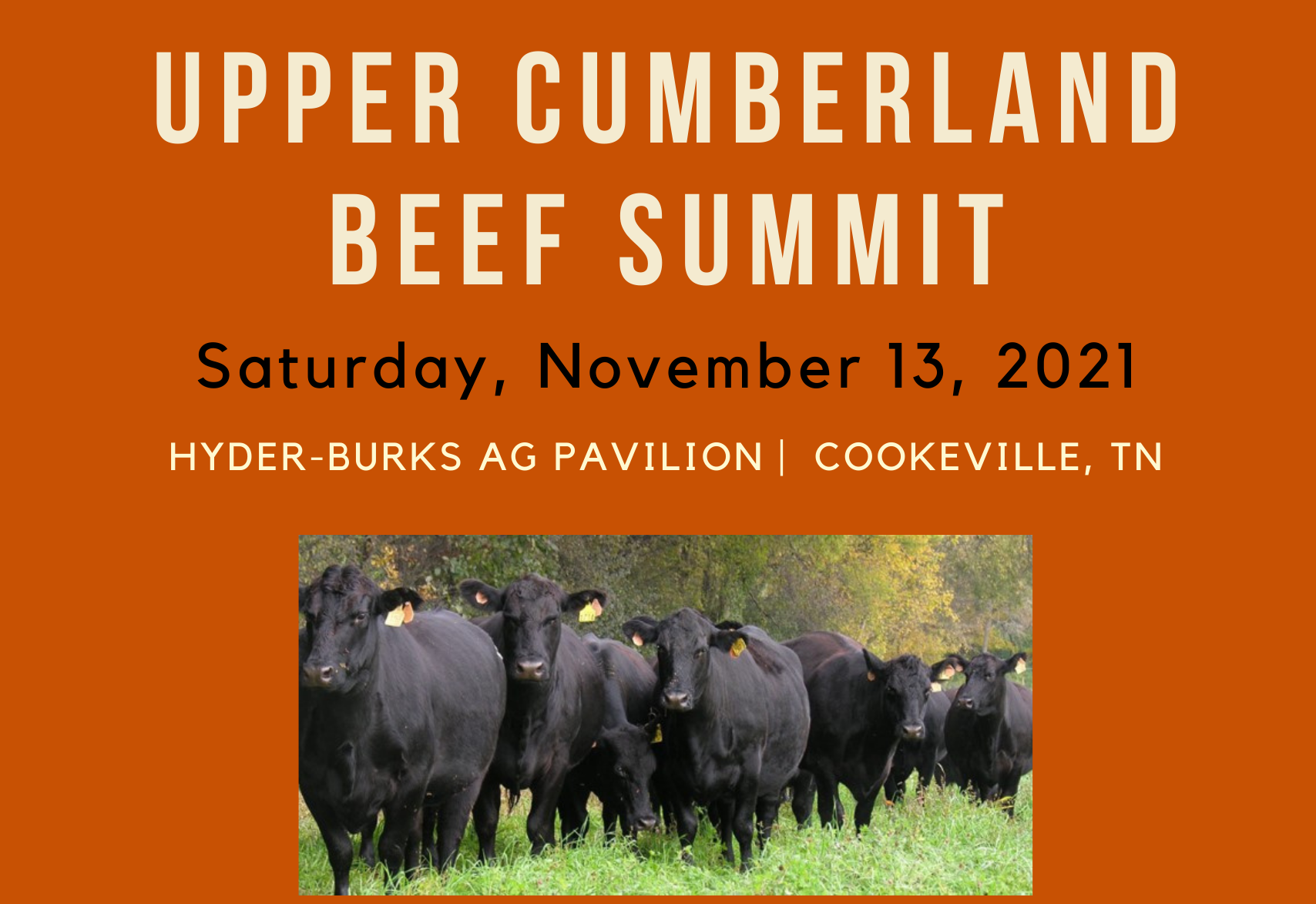 Join UT Extension Smith County and the Upper Cumberland Extension Team for the 2021 Upper Cumberland Beef Summit, to be held at Hyder-Burks Ag Pavilion in Cookeville, Tennessee, on Saturday, November 13.
Participate in the trade show, see live demonstrations, hear from expert speakers, earn Master Beef credits, and more!
Registration will begin at 8:00 a.m. and the program will be from 9:00 a.m. until 12:30 p.m. A free beef meal will be provided for lunch.
For more information, contact Chris Hicks at 615-735-2900 or cbhicks@utk.edu.