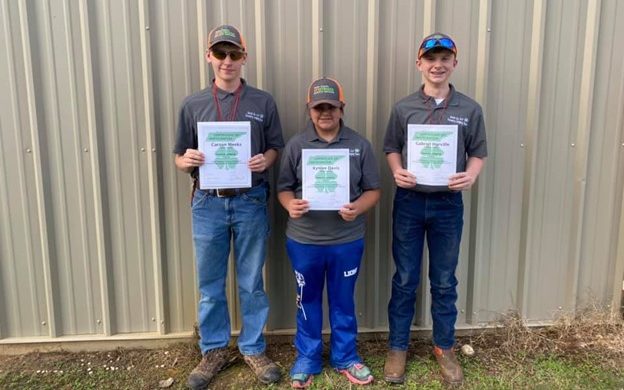 The Smith County 4-H Senior High Forestry Judging Team competed on Saturday, October 23, 2021, at the State 4-H Forestry Judging Contest held in Knoxville. Representing Smith County were Senior High members Gabe Harville, Kynlee Davis, and Carson Meeks.
These 4-H members qualified to compete at the state level by placing 2nd in the regional contest in September. They not only had to individually be able to identify trees, insects, and diseases common to our area, but also know how to measure standing timber to determine the board feet of lumber and be able to accurately pace and compass. Additionally, at the state contest, 4-H'ers performed a forestry site evaluation as a team.
Smith County placed 4th in the state with team members Gabe Harville placing 10th and Carson Meeks placing 6th individually.
We are so proud of this team's hard work and dedication to compete at such a high level!