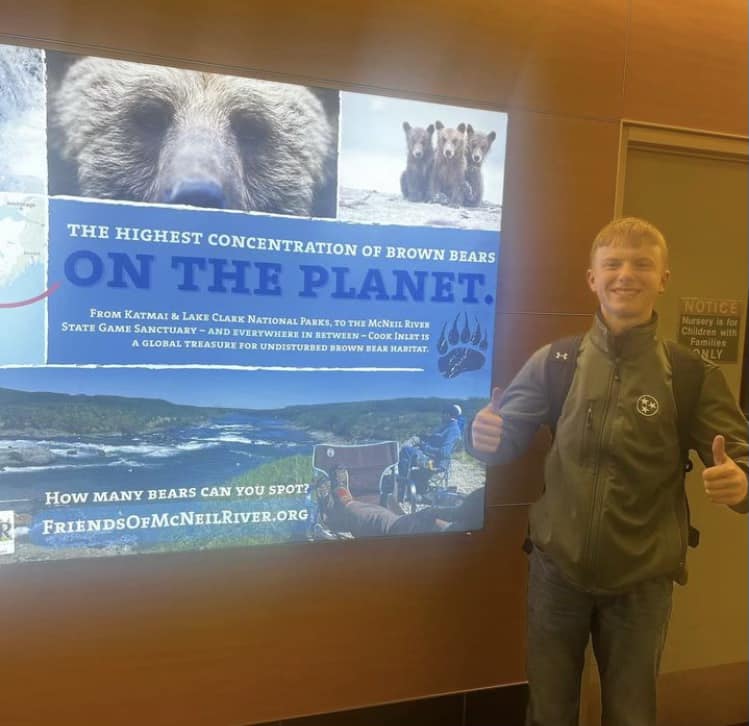 by Gabe Harville, Smith County 4-H'er & State 4-H Council Member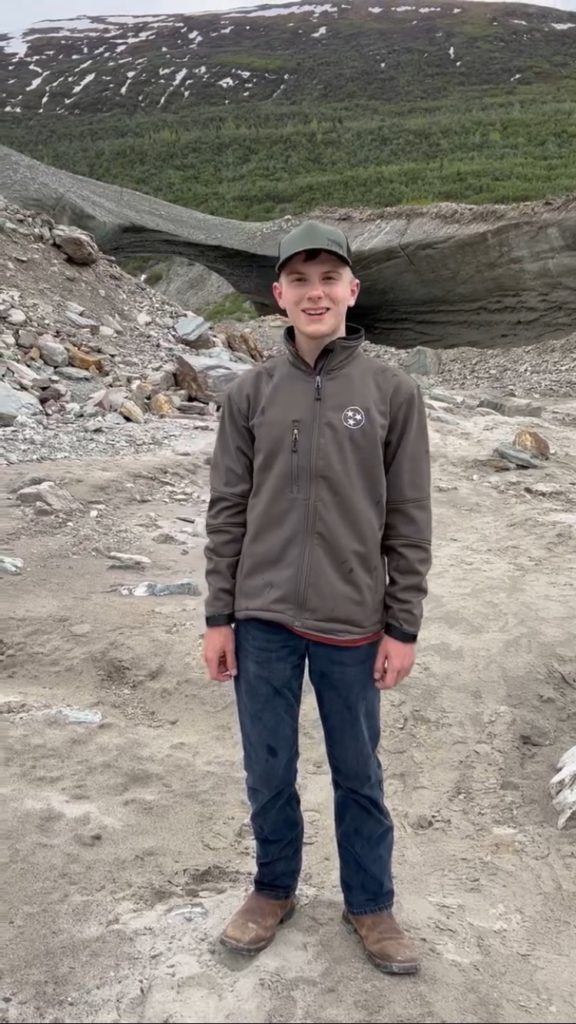 I have had the privilege of serving on the Tennessee State 4-H Council as the 2022-2023 Tennessee 4-H Congress Speaker of the House. Each year the youth and leaders of this group have taken an educational trip. Last year, council members enjoyed a trip to Hawaii, and when I was elected to the position, I wondered where our trip would take us. Word got out we were headed to the 49th state, and it seemed in no time at all we were flying out from Nashville.
On June 7th, early in the Alaskan morning, we landed in Anchorage. We hopped in our rental cars and drove north to Palmer. When we arrived, the sun was already beginning to rise! I knew then my sleep schedule would be nonexistent. The next day we went to the Alaska 4-H Rally Days, which is their equivalent to Tennessee's 4-H Academic Conference, and interacted with youth in the Livestock, Horse, and Poultry projects. While in Palmer, we also painted buildings at the Alaska State Fairgrounds, ate breakfast with the Palmer Lions Club, and participated in the Palmer Heritage Days. I also had the chance to try my first reindeer sausage pizza! We then trekked down to Anchorage, where we visited the Alaskan Native Heritage Center, toured the Anchorage Botanical Gardens, and even connected with a past Tennessee 4-H member who now calls Alaska home.
The next few days would prove just how big Alaska is, seeing how we drove six hours north to Fairbanks, with a pit stop at the North Pole to visit Santa, of course! Once we got to our destination, we had a bonfire with Alaska 4-H members, where we taught them line dances and they fed us wonderful food, such as grilled halibut, reindeer hotdogs, and spruce tip jelly on sourdough; it was delicious! After a breakfast of pancakes and scrambled eggs the next morning, we visited the Museum of the North, where we learned about the northern lights. We then toured the Delta area, visiting Rika's Roadhouse, which was a state historical park, Alaska's only commercial dairy, and a yak farm. On our last full day in Alaska, we rode the Discovery Riverboat down the Chena River, and visited an old Native American village. Back at the boathouse, we went into a room that was -60 degrees. Surprisingly, it wasn't as chilly as you'd think!
The beauty of Alaska was unrivaled; it's no surprise why they call it the Last Frontier. The ruggedness and untouched landscape there was awesome. On our second day, we went fishing at Kepler Lake in the clearest water I've ever seen. I'm fortunate to say I caught four rainbow trout. The next day we climbed up to Hatcher's Pass, where I fell in snow up to my waist. On Tuesday and Wednesday of our trip, we camped at Denali National Park and Preserve, where we not only enjoyed the spruce forests, but visited the sled dog kennels and watched a sled dog demonstration, as well. Throughout our trip, there were giant mosquitoes so big that, if enough got on you, they'd be able to carry you off! We didn't see any bears, but we did see lots of moose on our travels. The last wild area we went to was Castner Glacier, where a raging river had formed an ice cave. Due to the summer melt, rockslides were a presence of danger, so we enjoyed it from a distance.
As much as I hated to leave this beautiful state, June 17th brought us back home. I enjoyed my time there and hope to return, but if I never do, I thank Tennessee 4-H for the opportunity to go and for my memories of traveling north to Alaska.