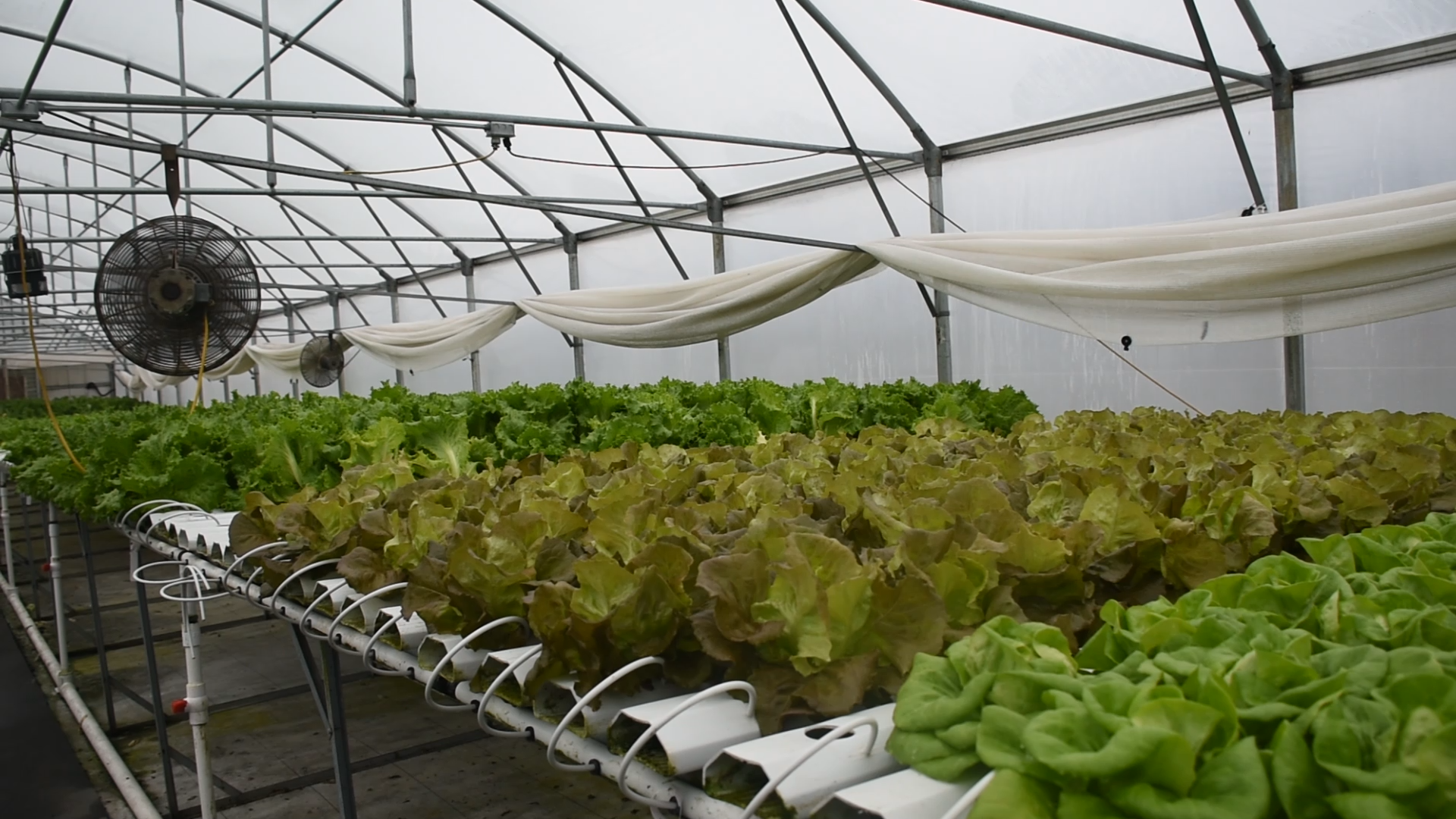 UT Extension Smith County is proud to present the latest episode of Cultivating Communities. Join hosts Katie Martin and Chris Hicks as they travel the Upper Cumberland to introduce you to local farmers, families, and Extension agents.
In this episode of Cultivating Communities, Chris and Katie travel to the Nursery Capital of the World—Warren County, Tennessee.
In Warren County, Chris and Katie meet up with Agriculture Extension Agent Heath Nokes, who gives them an overview of agriculture and Extension programming throughout the county.
On their first stop of the day, Heath takes Chris and Katie to Living Greens Hydroponics, where they interview owner Glenn Yoder about his hydroponic operation that allows him to grow fresh, healthy produce all throughout the year.
Next, Heath, Chris, and Katie visit Lucas Patterson with Cedarwood Nursery & Pumpkin Patch to discuss the ins and outs of nursery production as well as agritourism.
It may have been a gloomy day outside, but Warren County is always in bloom!
You can watch past and future episodes of Cultivating Communities with UT Extension on the UT Extension Smith County Facebook page and YouTube channel. Episodes also air on DTC3 TV.
Cultivating Communities is produced by Katie Martin and Chris Hicks and edited by Rachel Petty. Production assistance provided by DTC3TV.