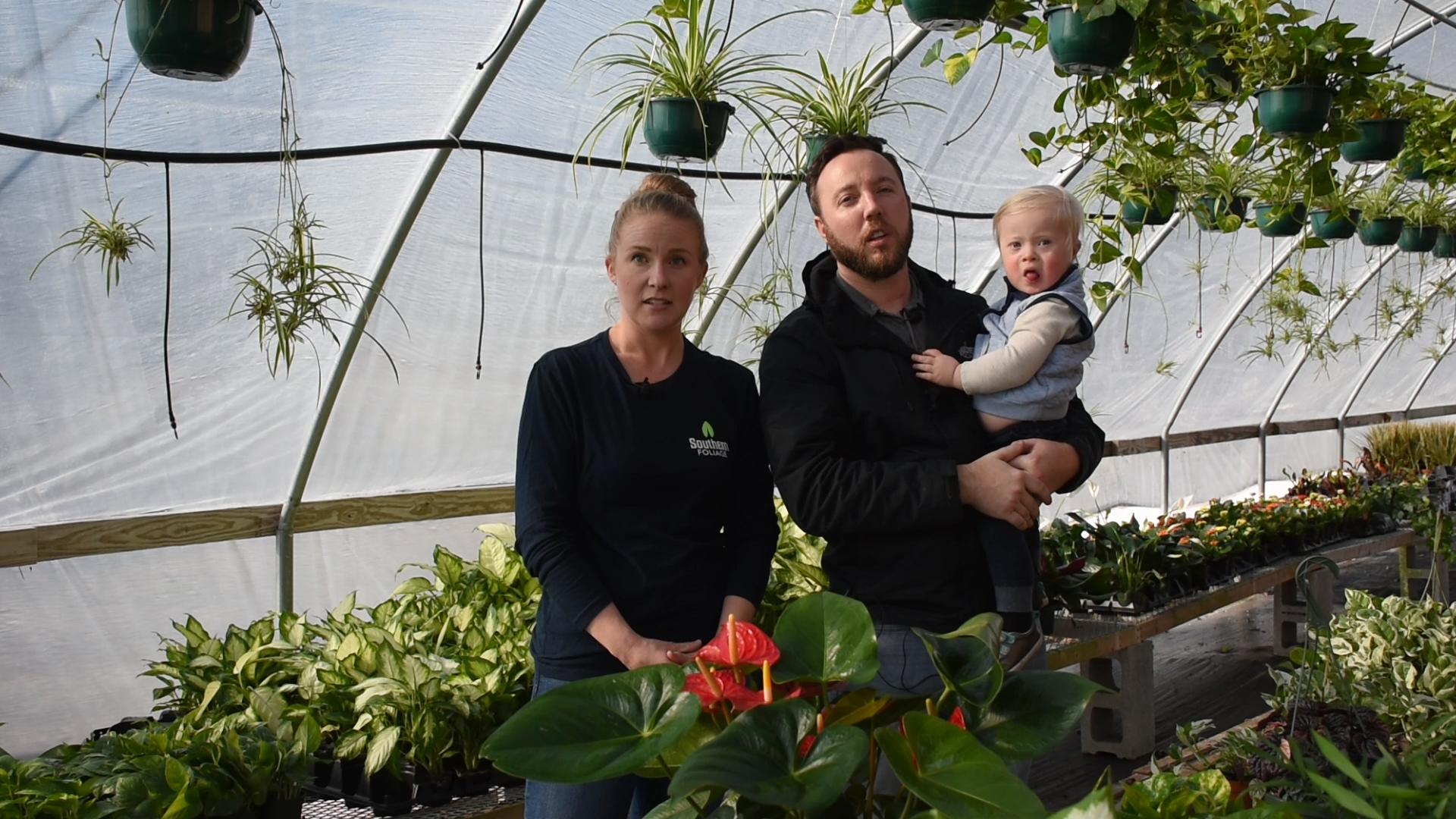 UT Extension Smith County is proud to present the season finale of Season Two of Cultivating Communities. Join hosts Katie Martin and Chris Hicks as they travel the Upper Cumberland to introduce you to local farmers, families, and Extension agents.
In this episode of Cultivating Communities, Chris and Katie keep it local once again and visit two agriculture operations right here in Smith County.
At the top of the episode, Katie gets the chance to share some information about all of the exciting things happening in Smith County 4-H, then Mary Draper shares more about Smith County Family & Consumer Sciences programs and the eight local FCE Clubs.
From there, Chris and Katie head to Kyle Owen Farms, where they talk to owner/operator Kyle Owen about row crop production as well as a new venture for Kyle's operation: growing watermelons.
Next, Chris and Katie make their way to the outskirts of Gordonsville, Tennessee, where the Robinson Family at Southern Wholesale Foliage discuss their blooming greenhouse and floriculture operation.
Thanks for joining us for Season Two of Cultivating Communities!
You can watch all episodes of Cultivating Communities with UT Extension on the UT Extension Smith County Facebook page and YouTube channel. Episodes also air on DTC3 TV.
Cultivating Communities is produced by Katie Martin and Chris Hicks and edited by Rachel Petty. Production assistance provided by DTC3TV.