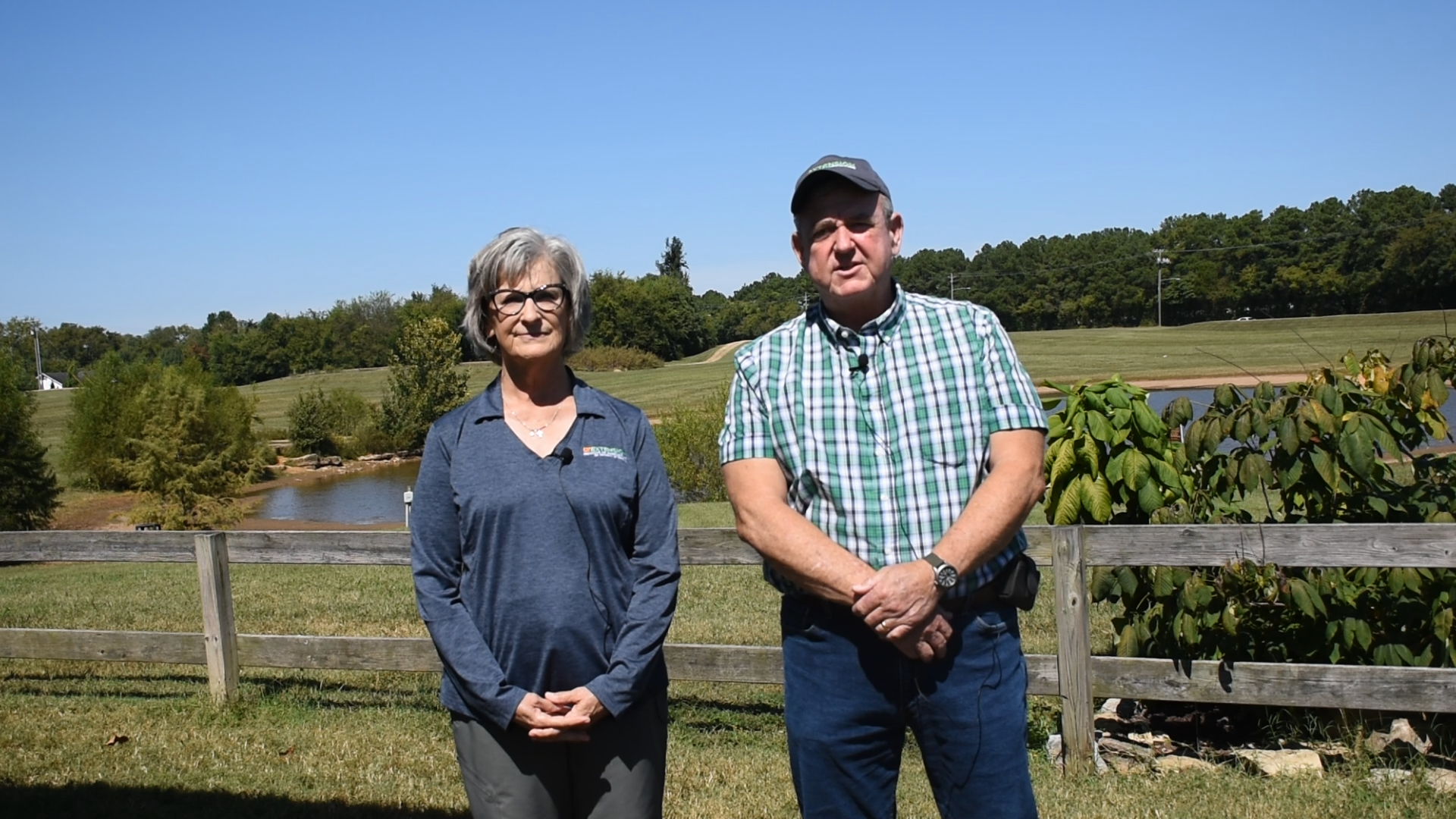 UT Extension Smith County is proud to present the latest episode of Cultivating Communities. Join hosts Katie Martin and Chris Hicks as they travel the Upper Cumberland and beyond to introduce you to local farmers, families, and Extension agents.
In this episode of Cultivating Communities, Chris and Katie head to Rutherford County to talk to two producers who are dealing with the challenges of farming in an urban area, while also using the population boom in one of Tennessee's fastest-growing counties to their advantage.
The day begins as Agriculture Extension Agents Mitchell Mote and Rebekah Norman give Chris and Katie an overview of UT Extension programs and the ever-changing agricultural landscape in Rutherford County.
After that, the agents pay a visit to Batey Farms, a Tennessee Century Farm that was established in 1807. Brandon Whitt describes how their farming operation has changed over the years, from livestock to row crops to agritourism, continuously innovating in order to survive and keep the farm intact and profitable for the next generation.
Next, Mitchell, Rebekah, Chris, and Katie meet up with Ray Radford, a farmer who raises Corriente cattle right in the heart of Smyrna. Ray has tapped into the ethnic diversity of Rutherford County to successfully market his cattle and grow his on-farm harvesting business.
You can watch past and future episodes of Cultivating Communities with UT Extension on the UT Extension Smith County Facebook page and YouTube channel. Episodes also air on DTC3 TV.
Cultivating Communities is produced by Katie Martin and Chris Hicks and edited by Rachel Petty. Production assistance provided by DTC3TV.