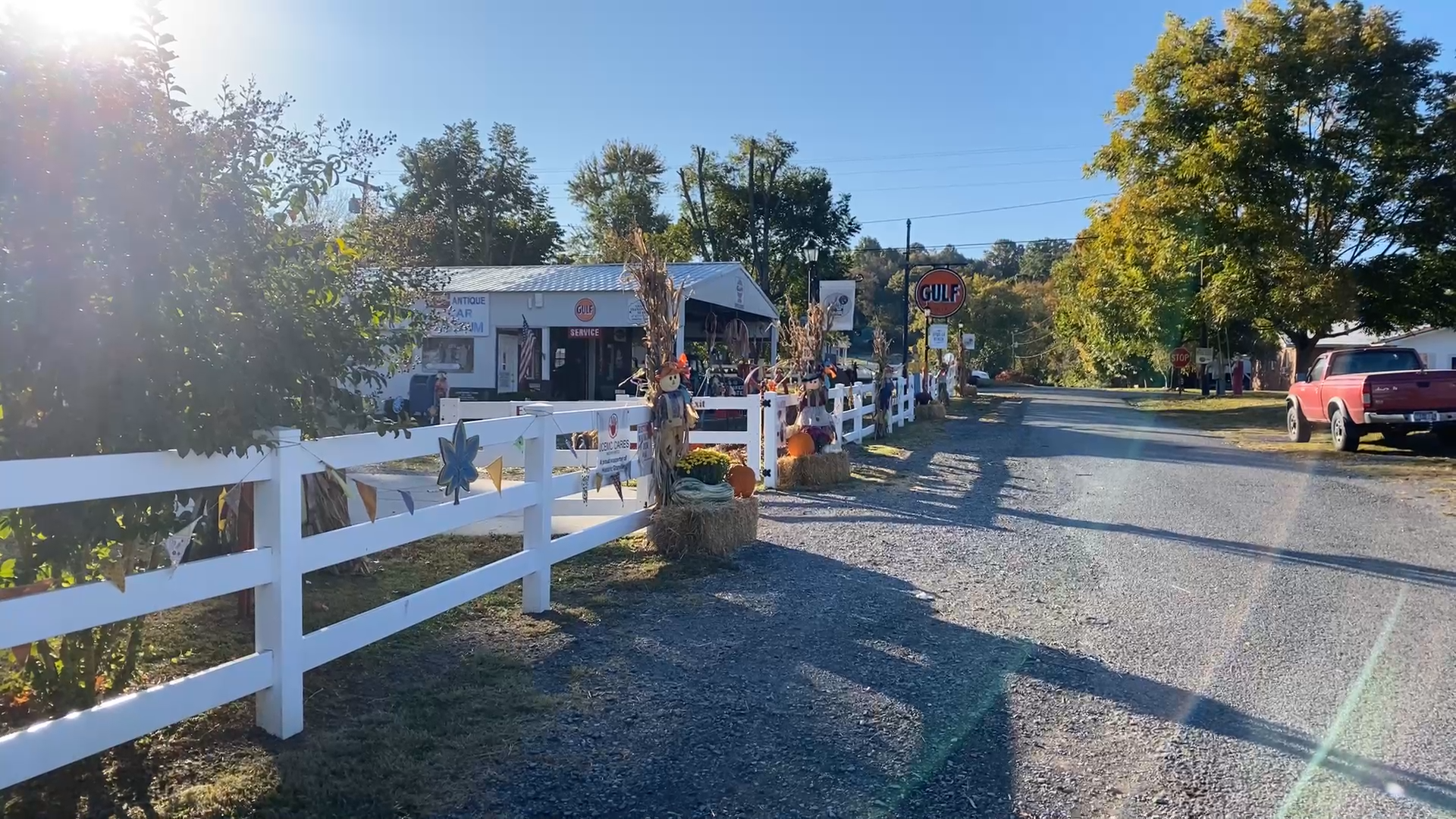 UT Extension Smith County is proud to present the latest episode of Cultivating Communities. Join hosts Katie Martin and Chris Hicks as they travel the Upper Cumberland to introduce you to local farmers, families, and Extension agents.
In this episode of Cultivating Communities, Chris and Katie travel right across the Smith County line into Jackson County to meet up with Agricultural Extension Agent Dill Hughes.
Katie, Chris, and Dill spend the day in historic Granville, Tennessee, learning about how history, tourism, and agriculture all intersect in Jackson County.
During their tour of Granville, Chris and Katie interview Randall Clemons, Liz Bennett, and Stan Webster, three of the volunteers who dedicate their time to entertain and educate the tourists and school groups that visit Tennessee's Mayberry Town.
Next, Chris, Katie, and Dill travel down the road to Cantrell Farms, where husband and wife duo Chris and Kayla Cantrell are trying their hand at seasonal agritourism with a corn maze and a pumpkin patch.
You can watch past and future episodes of Cultivating Communities with UT Extension on the UT Extension Smith County Facebook page and YouTube channel. Episodes also air on DTC3 TV.
Cultivating Communities is produced by Katie Martin and Chris Hicks and edited by Rachel Petty. Production assistance provided by DTC3TV.