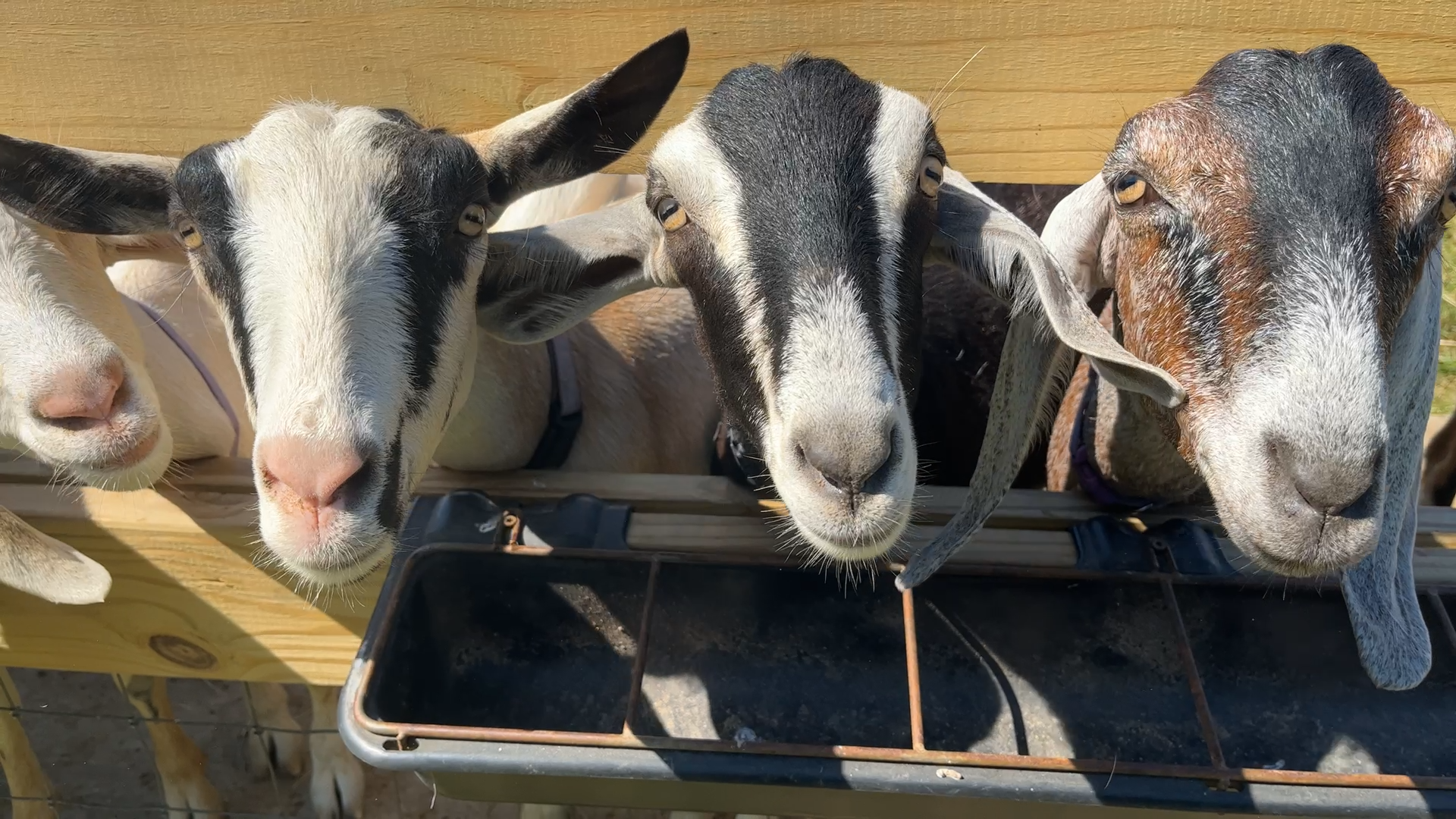 In this episode, Chris and Katie meet up with Extension Agent Johnny Barnes in the home of our Cultivating Communities partner DTC Communications, DeKalb County, Tennessee.
Chris, Katie, and Johnny dive in to the local agritourism scene with visits to Grade A Goat Dairy Harmony Lane Farm & Creamery, where they get to cuddle with some cute baby goats and sample delicious goat's milk products and Bert Driver Nursery, where much more than just nursery production is happening on the grounds!
Featured interviews are with Julie David, owner and Chief Goat Girl at Harmony Lane Farm & Creamery, and Bert Driver, owner of Bert Driver Nursery, The Burlap Room Beer Garden & Live Music, and Hemp Brothers.
You can watch past and future episodes of Cultivating Communities with UT Extension on the UT Extension Smith County Facebook page and YouTube channel. Episodes also air on DTC3 TV.
Cultivating Communities is produced by Katie Martin and Chris Hicks and edited by Rachel Petty. Production assistance provided by DTC3TV.