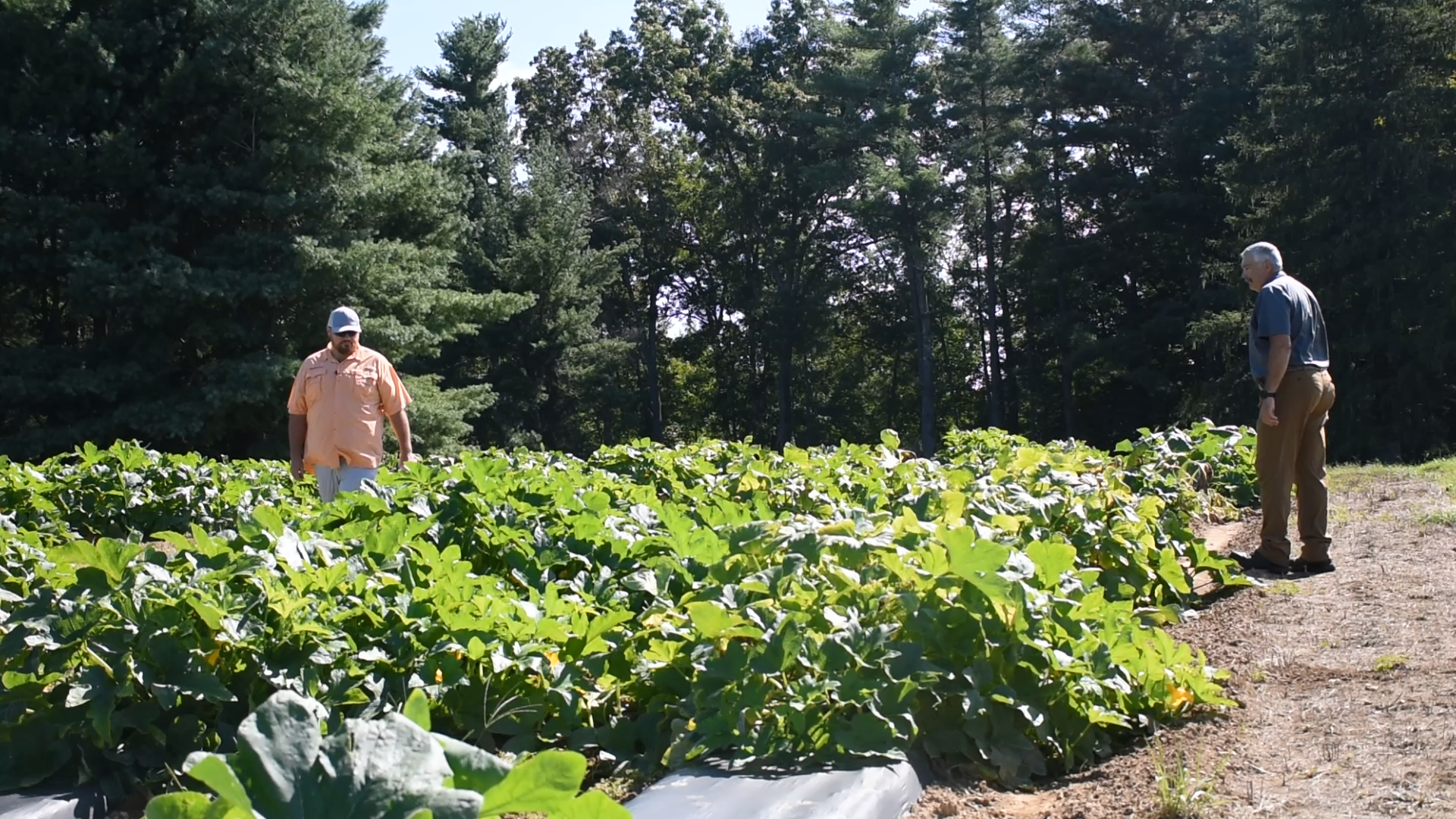 UT Extension Smith County is proud to present the latest episode of Cultivating Communities. Join hosts Katie Martin and Chris Hicks as they travel the Upper Cumberland to introduce you to local farmers, families, and Extension agents.
In this episode of Cultivating Communities, Chris, Katie, and summer intern Grace Harville travel to Cumberland County, Tennessee, to learn all about the University of Tennessee Plateau AgResearch and Education Center located in Crossville.
Cumberland County Agriculture Agent Greg Upchurch serves as their guide for the day, introducing Chris, Katie, and Grace to AgResearch Center Director Walt Hitch and other UT professors and researchers. In this episode, they learn about research being done on beef cattle, roses, and vegetable gardening and wrap up their day with a visit to the UT Gardens, Crossville.
Featured interviews are with Plateau AgResearch and Education Center Director Walt Hitch, Research Coordinator Brent England, University of Tennessee Professor Emeritus Dr. Mark Windham, and Garden Coordinator Shalena Durkot.
The findings of the research being done at UT's AgResearch Centers across the state is then passed on to Tennessee residents through UT Extension Agents in offices in all 95 counties throughout Tennessee. To learn more about UT AgResearch, visit https://agresearch.tennessee.edu/.
You can watch past and future episodes of Cultivating Communities with UT Extension on the UT Extension Smith County Facebook page and YouTube channel. Episodes also air on DTC3 TV.
Cultivating Communities is produced by Katie Martin and Chris Hicks and edited by Rachel Petty. Production assistance provided by DTC3TV.