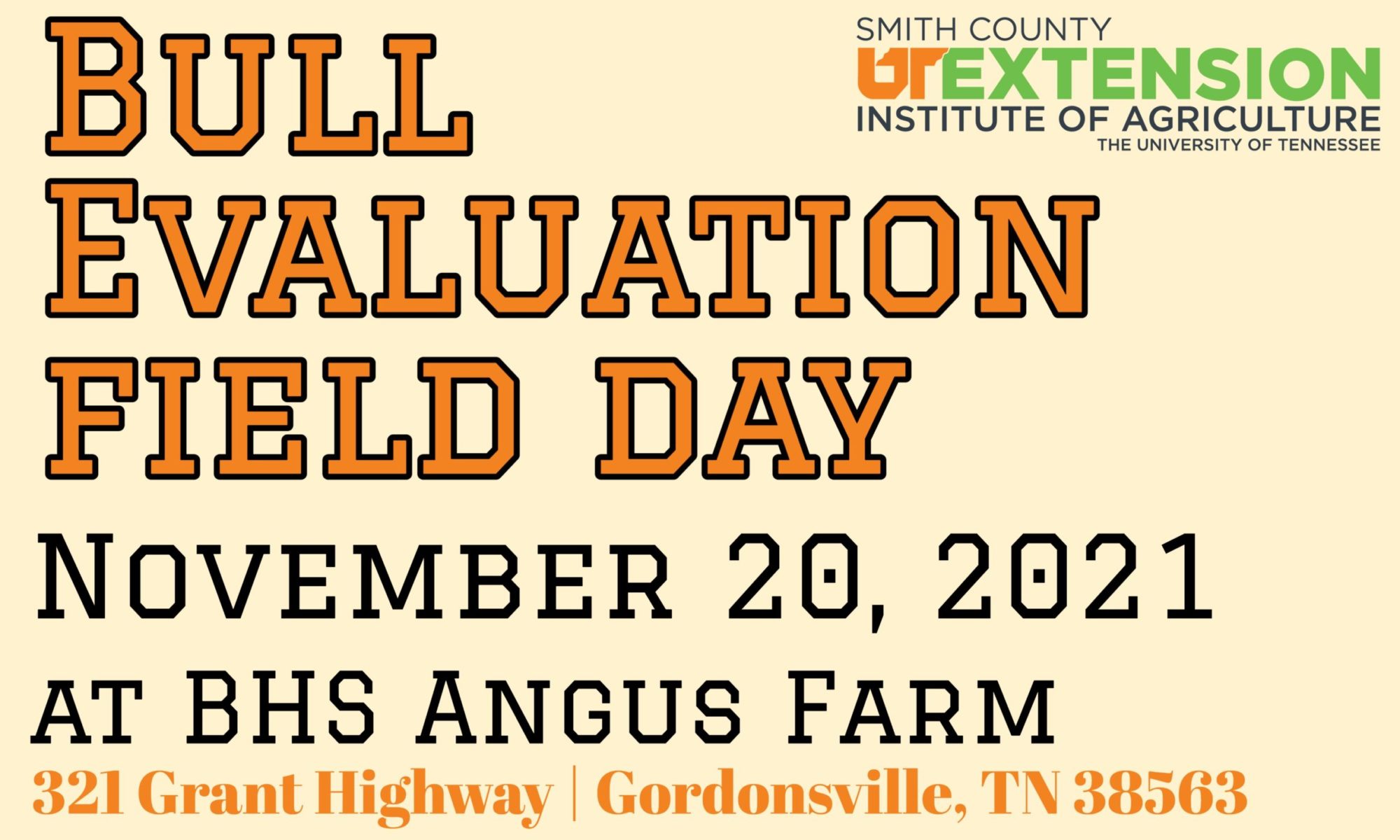 When you understand that half the genetics of your calf crop each year come from the bull, you realize the selection of that one animal is quite significant. Buying a bull has long-term implications for your herd. 
There are several questions to consider when selecting a bull: Are you breeding heifers, mature cows, or both? Are you keeping replacement heifers? Are you retaining ownership of calves? Are you capitalizing on the benefits of crossbreeding? Do you enjoy being chased up trees by animals with a poor  disposition? The bull you choose might be different depending on the answer to these and numerous other questions.
Join UT Extension Smith County for a Bull Evaluation Field Day on BHS Angus Farm on Saturday, November 20, 2021, from 10:00 a.m. until 12:00 p.m. Learn from Extension experts and enjoy a free ribeye sandwich lunch!
BHS Angus Farm is located in 321 Grant Highway in Gordonsville, TN.
Dr. Troy Rowan, our new Beef Cattle Genetics Specialist, will be on hand to discuss Bull Evaluation & Selection. Dr. Rowan will not only talk about selecting animals based on their genetic potential but will also talk about selection based on the animal's structure and confirmation. Since money is always something to be considered when buying a bull, we will also have Dr. Charley Martinez with us to talk about The Economic Perspective of Bull Purchasing.
This field day will be a great opportunity to sharpen your bull evaluation skills, visit with other producers, and enjoy a free meal together, sponsored by the Smith County Cattlemen's Association. We'd love to have you join us and ask that you please RSVP by November 12 by calling UT Extension at 615-735-2900 so we will have plenty of food.