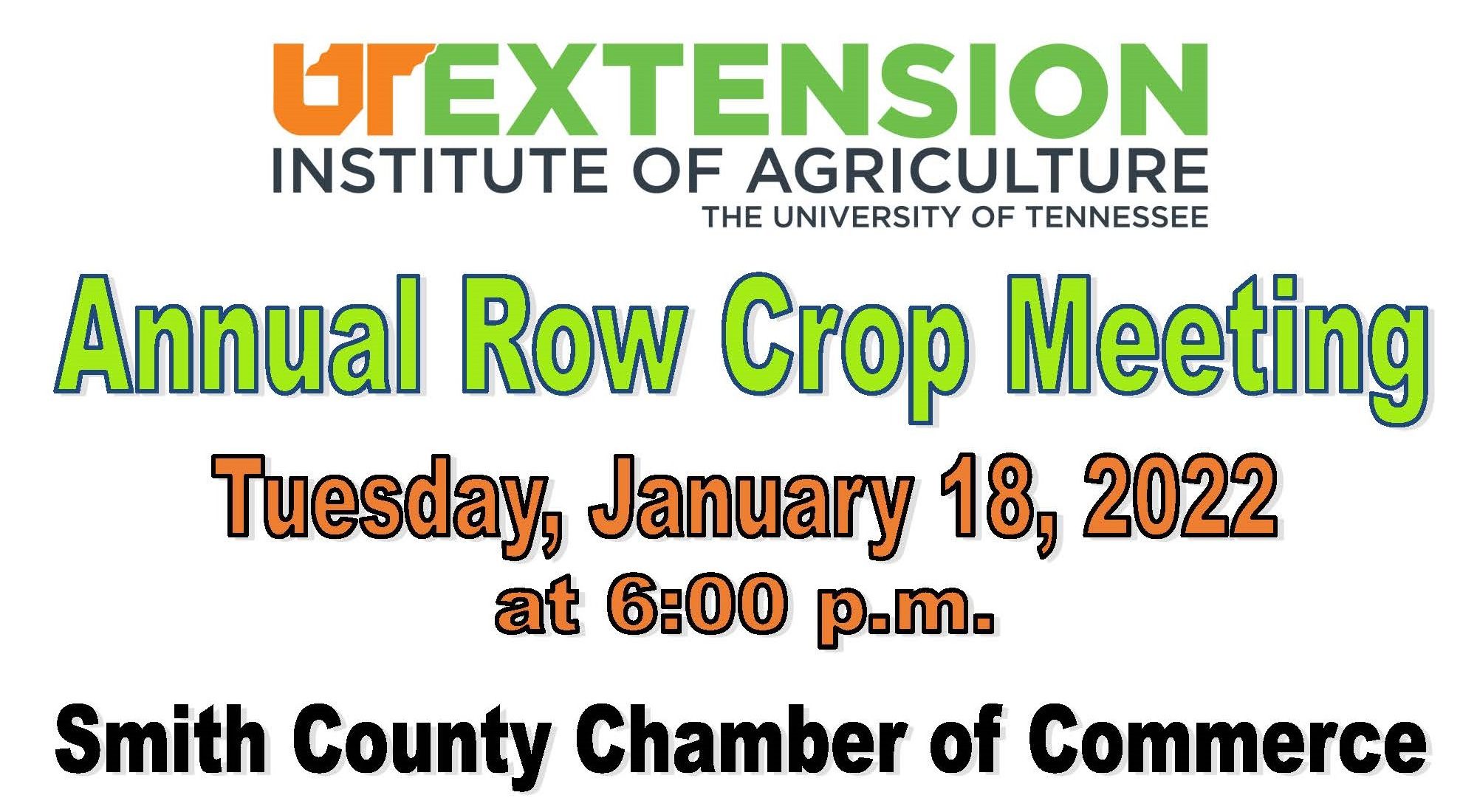 Join us at the Smith County Chamber of Commerce for our 2022 Annual Row Crop Meeting on Tuesday, January 18 at 6:00 p.m.
Enjoy a free meal and hear from featured speakers Dr. Larry Steckel and Dr. Lori Duncan. Dr. Steckel will present about Herbicide Availability & Weed Control Options, and Dr. Duncan will speak on Fertility Options in Today's Market.
Call 615-735-2900 to RSVP by Friday, January 14, so we can get an accurate head count for food. Hope to see you there!