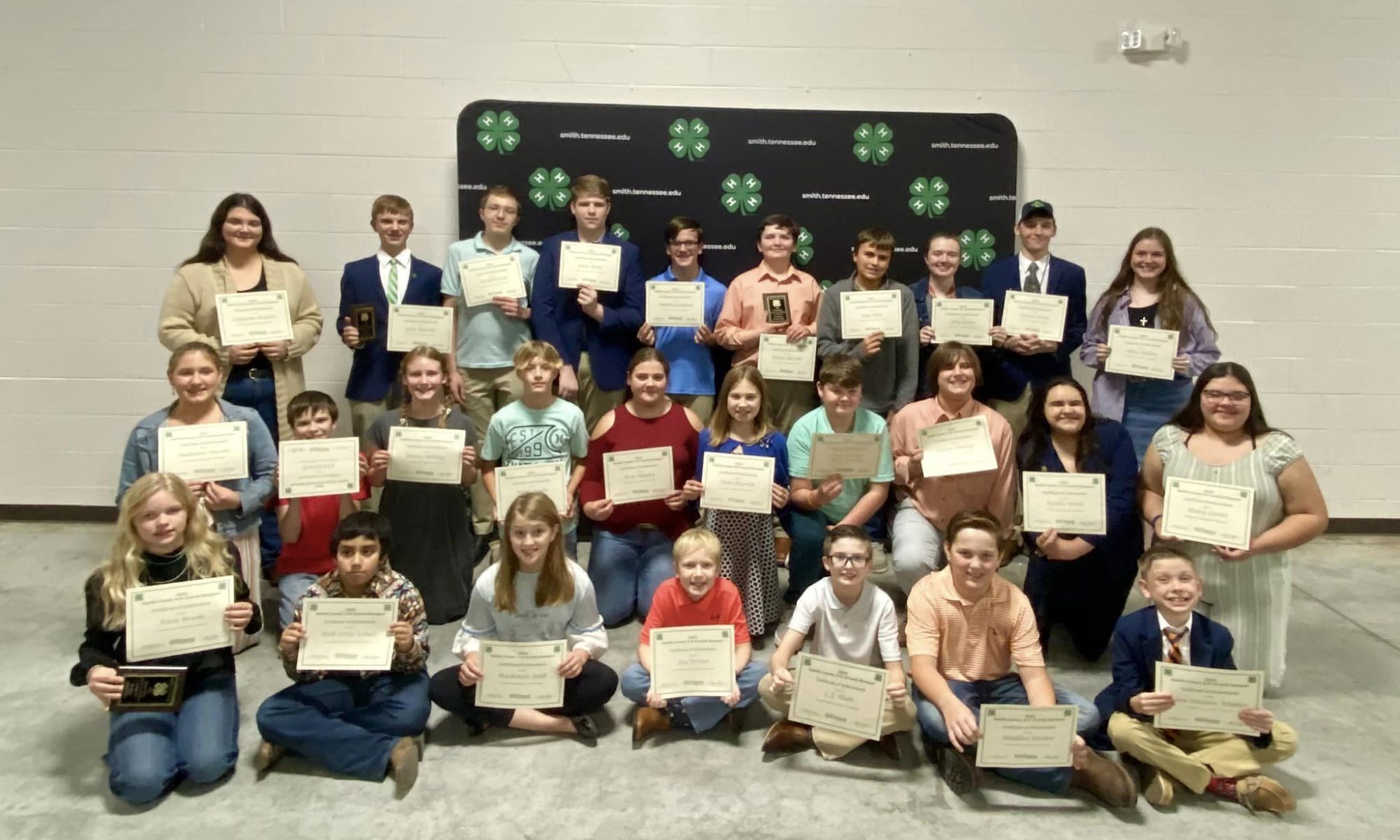 Smith County 4-H hosted its fifth annual 4-H Banquet on Thursday, November 3, 2022. 4-H members, their families, volunteers, and supporters gathered at the Smith County Ag Center to celebrate our 4-H'ers accomplishments from the previous year.
We were pleased to recognize nearly 30 Smith County 4-H members for their outstanding club work, contest participation, and community involvement.
Smith County 4-H recognized each member present for their accomplishments, along with presenting several additional awards.
Kara Brooks was recognized as the Smith County Outstanding Jr. 4-H member. Turner Harville was named the Outstanding Jr. High 4-H member, and Gabe Harville received the award for Outstanding Senior High 4-H member. Abby Malone and Carson Meeks were also recognized as graduating seniors.
The Smith County Fair Board received the Friend of Smith County 4-H award for their continued support of the program.
We would like to especially thank Smith County Farm Bureau for sponsoring our meal and helping make our banquet possible!
The 4-H Youth Development Program delivers programs through cooperative efforts of the University of Tennessee, Tennessee State University, and public and private sector volunteers. 4-H educational programs are offered to all youth, grades 4-12, on an age-appropriate basis, without regard to race, religion, color, national origin, gender, sexual orientation, or disability. For further information concerning the many opportunities that 4-H has to offer the youth in Smith County, call 615-735-2900.