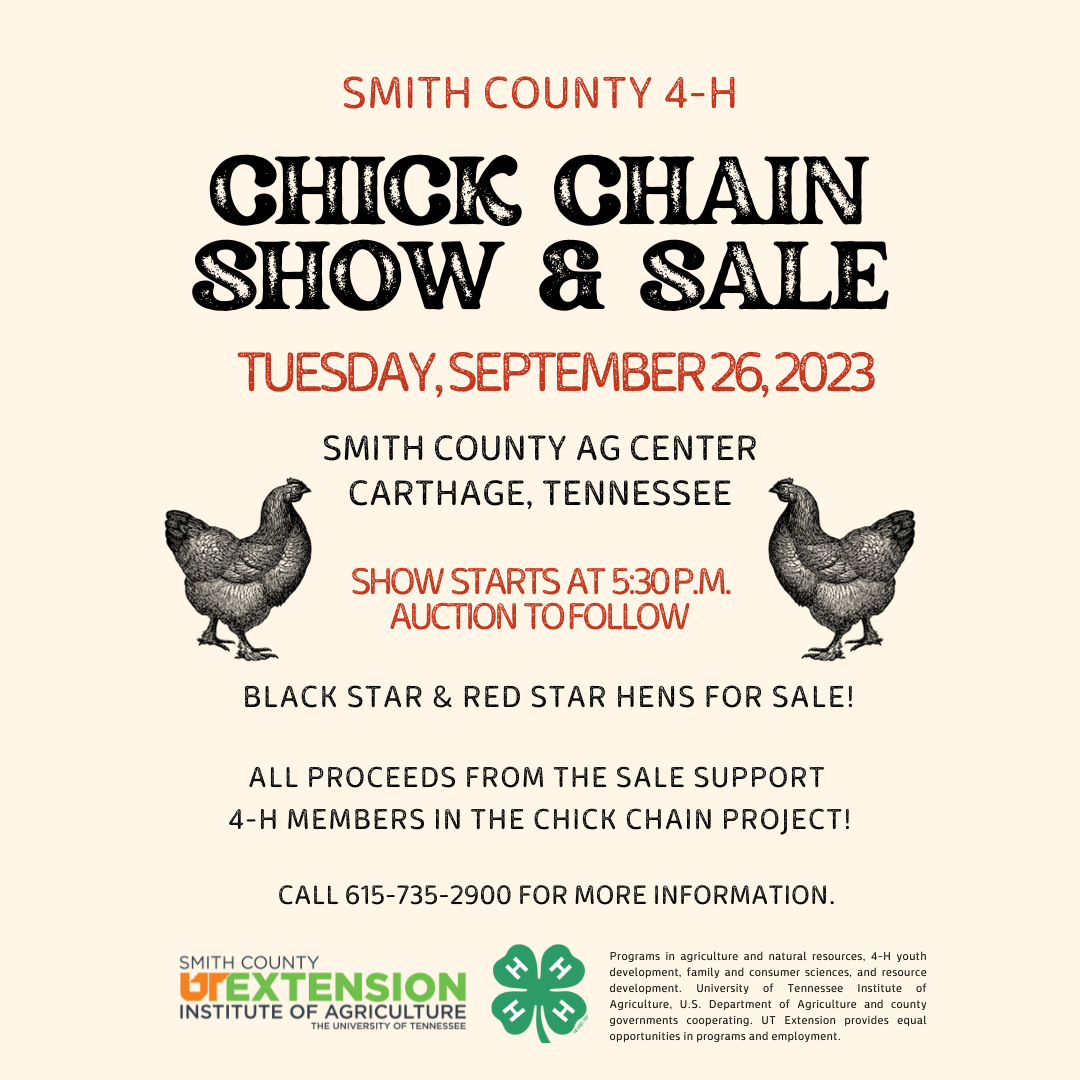 We hope you can join us at the Annual Smith County 4-H Poultry Show & Sale on Tuesday, September 26, 2023, at 5:30 p.m. at the Smith County Ag Center.
Check in for Chick Chain Participants will be from 4:30 p.m. until 5:00 p.m. The show will begin at 5:30 p.m. with the auction to follow immediately after.
4-H'ers will bring 3 Pullets (of the same breed) to participate in the show. 4-H'ers may bring more than 3 birds for the auction. Pens will be provided, but 4-H'ers should provide pullets with access to water at the show.
If you or someone you know is interested in purchasing some nice laying hens, this is the perfect opportunity! Black Star and Red Star hens will be available for purchase. All proceeds from the sale support our hardworking Smith County 4-H members in the Chick Chain project.
If you are interested in buying, please arrive by 5:30 p.m. so that you can check in and receive a buyer number.
Please call our office at 615-735-2900 or email rpetty@utk.edu if you have any questions about the 2023 Chick Chain Show & Sale.