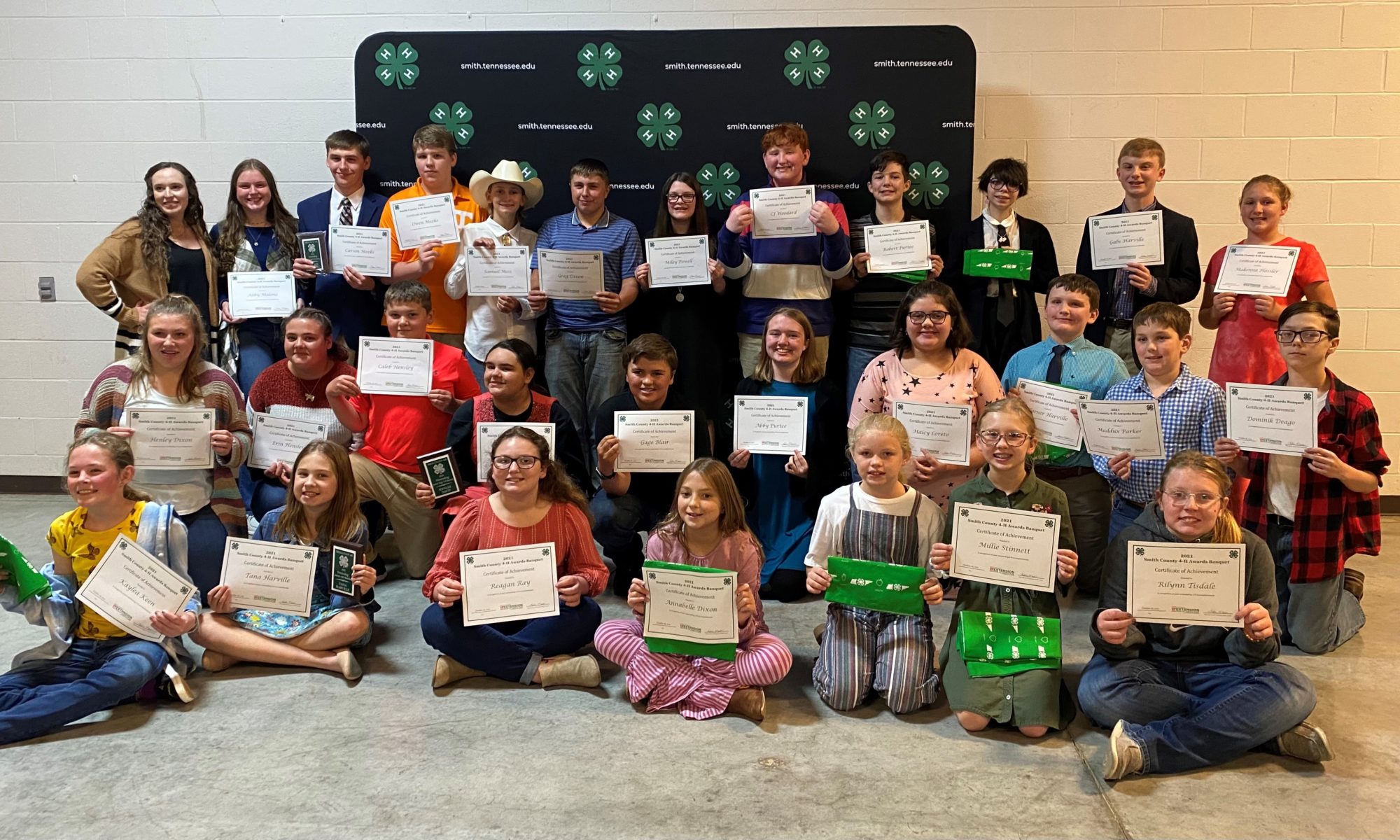 Smith County 4-H hosted its fourth annual 4-H Banquet on Tuesday, October 26, 2021. 4-H members and their families, along with 4-H volunteers and supporters, gathered at the Smith County Ag Center to celebrate our 4-H'ers accomplishments from the previous year. We were pleased to recognize nearly 30 Smith County 4-H members for their outstanding club work, contest participation, and community involvement.
Smith County 4-H recognized each member present for their accomplishments, along with presenting several additional awards. Tana Harville was recognized as the Smith County Outstanding Jr. 4-H member. Kynlee Davis was named the Outstanding Jr. High 4-H member, and Carson Meeks received the award for Outstanding Senior High 4-H member. The Smith County Cattlemen's Association received the Friend of Smith County 4-H award for their continued support of the program.
We would like to especially thank JR Smith for giving our keynote address and Smith County Farm Bureau for sponsoring our meal and helping make our banquet possible!