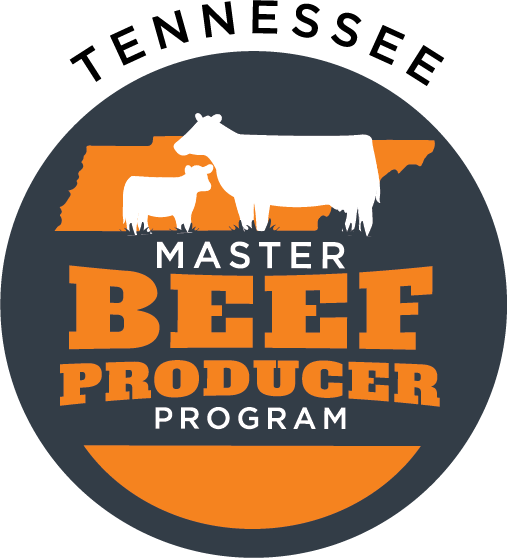 The Tennessee Master Beef Producer Program is an educational opportunity designed to provide research-based information to the beef producers of Tennessee. This course will provide in-depth information on topics such as reproduction, nutrition, forages, industry issues, the end product, and facilities. It is open to both current Master Beef Producers as well as those who would like to become certified.
By enrolling in the Master Beef Producer Program, local producers can…
Participate in educational sessions that provide opportunities to gain knowledge about current beef topics that are important to producers and the industry
Qualify to apply for financial assistance with the Tennessee Agricultural Enhancement Program (TAEP)
Network with UT Extension personnel, researchers, and industry representatives
Receive a fence sign, cap, and certificate upon graduating the program
This year, producers who need Master Beef re-certification have three options.
Option 1: Master Beef Webinar Series @ 5:30 p.m. – January 25, February 1, 8, 15, 22, March 1, 8, 15, 22
(You must attend 7 of the 9 webinars to graduate.) Fee $75 due after the class.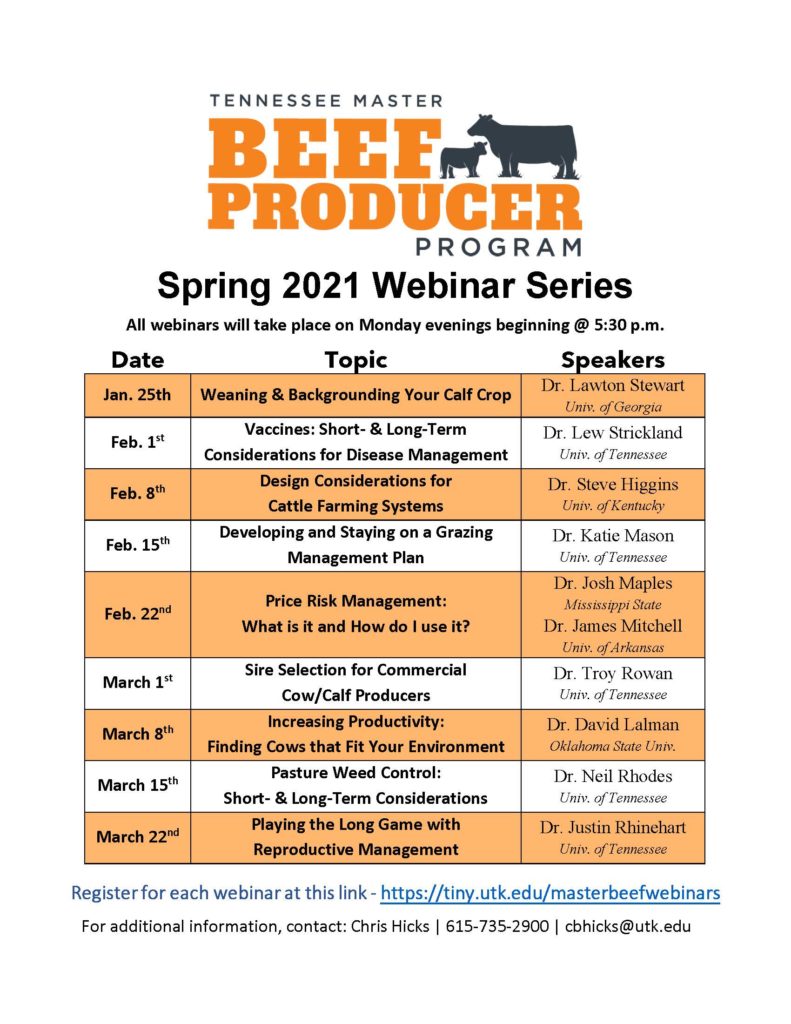 Option 2: Face-to-Face at the Smith County Ag Center @ 6:00 p.m. – February 23, 25, March 2 & TBD
UPDATE: Due to inclement weather, the classes scheduled for February 16 & 18 have been postponed until a later date. The first class will be held on Tuesday, February 23, 2021.
(You must attend all of the face-to-face sessions to graduate.) Fee $75 due before the class.
To sign up for the face-to-face class at the Smith County Ag Center, contact the UT Extension Office at 615-735-2900. Space is limited.
Option 3: Master Farm Manager Webinar Series @ 6:00 p.m. – January 21, 28, February 4, 11, 18, 25, March 4, 11
(You must attend 7 of the 8 webinars to graduate.) Fee $100 due before the class.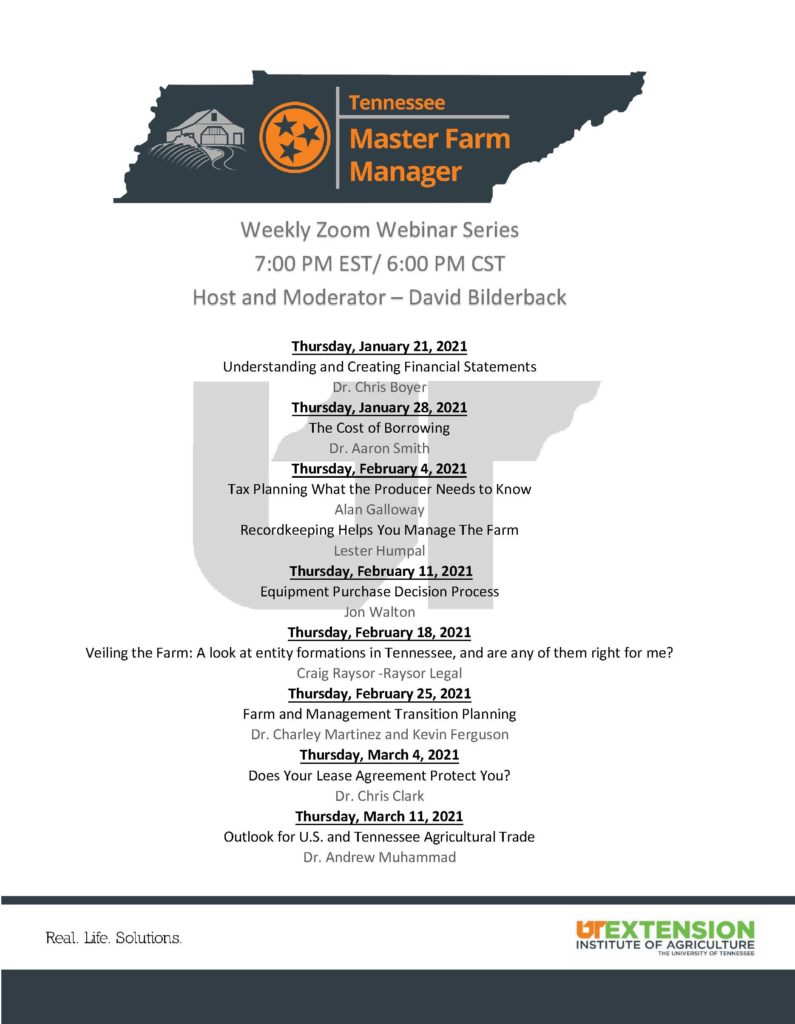 Click above to download the enrollment form, and bring or mail your completed form and payment to UT Extension Smith County | 125 Gordonsville Highway, Suite 300 | Carthage, TN 37030.