UT Extension Smith County's Home, Farm, & Garden Lunch & Learn series is back for 2021! Join us on the first Wednesday of each month at noon at the Smith County Chamber of Commerce, located at 939 Upper Ferry Road in Carthage, Tennessee.
The cost to attend each session is $5, which includes lunch. Please call the Extension Office at 615-735-2900 by the Monday before each session to reserve your spot.
Hope to see you there!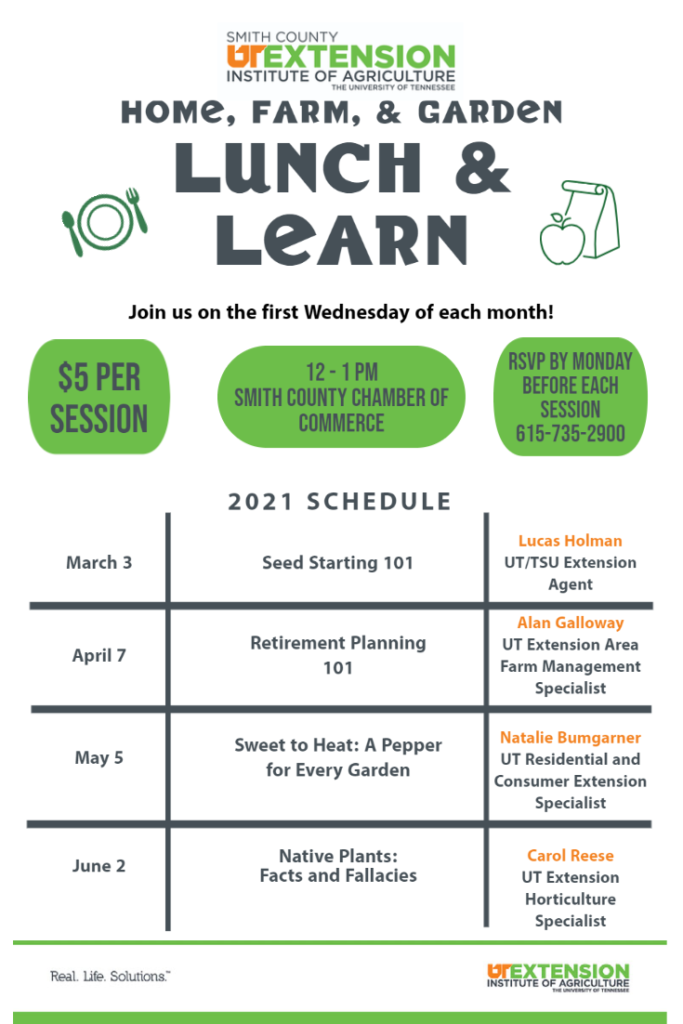 This year, we will also broadcast each Lunch & Learn presentation free of charge via Zoom and through our Facebook page at UT Extension – Smith County. You will need to pre-register before each session to receive the Zoom link. After registering, you will be emailed a link to use to log in to the Zoom.