The Upper Cumberland Extension Team (UCET) recently launched a new virtual educational program called Extension Ag Talk Tuesdays. Extension Agents and Specialists from the University of Tennessee will cover different topics each month via Zoom and be available for a Q&A session following their presentation.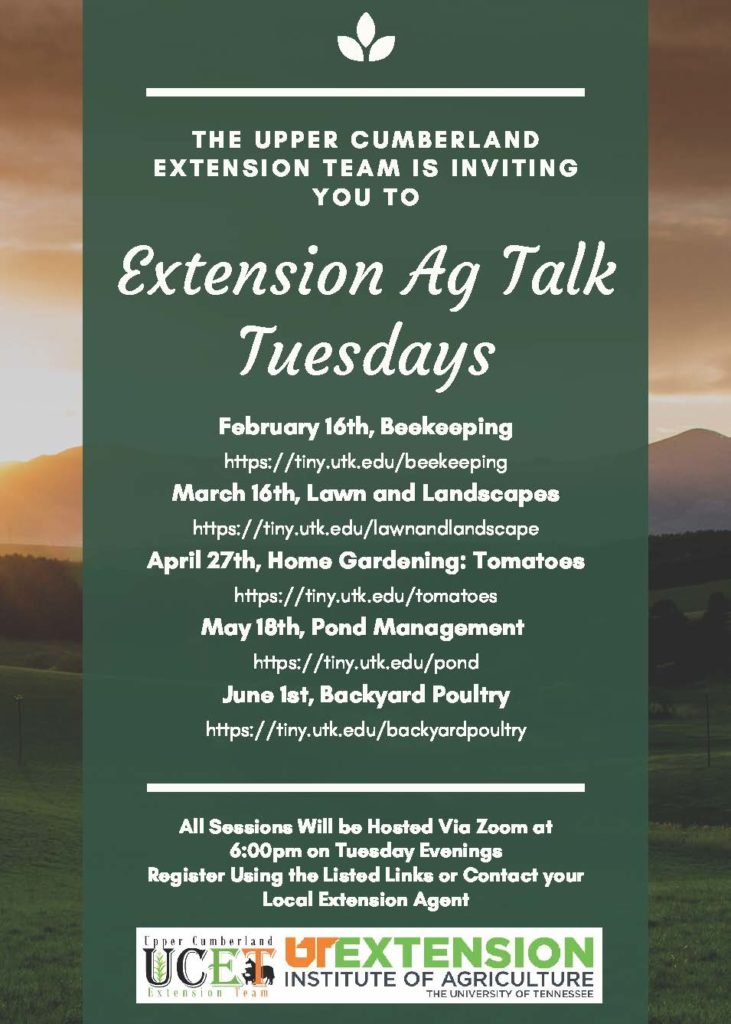 You can register for each session using the links below:
We hope to see you at any or all of these sessions! If you have any questions or need help getting registered or started with Zoom, contact UT Extension Smith County at 615-735-2900.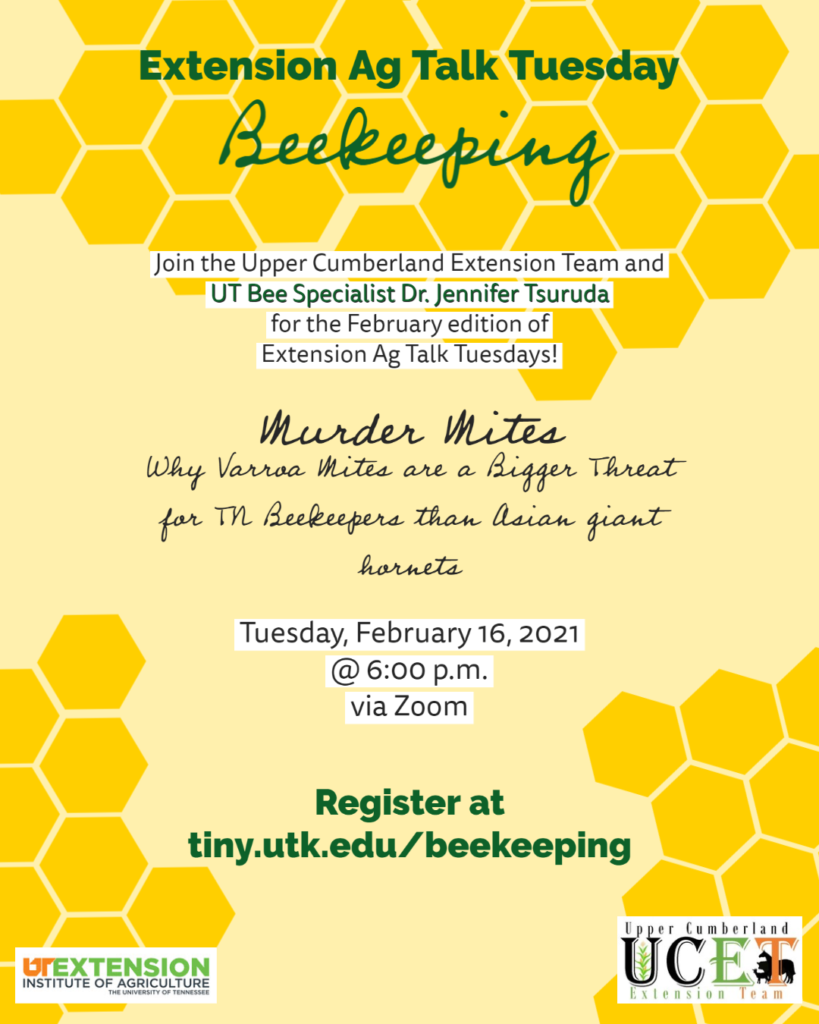 Our first session will be February 16 at 6:00 p.m. and will cover beekeeping. More specifically, UT Extension Beekeeping Specialist Dr. Jennifer Tsuruda will discuss the topics "Murder Mites – Why Varroa Mites are a Bigger Threat for TN Beekeepers than Asian Giant Hornets." Huge numbers of Tennessee hives have been lost to Varroa Mites in the last few years, so learning how to manage them is critical for beekeepers.
You can register for the beekeeping session at tiny.utk.edu/beekeeping.